The authorities in the region know the potential of solar energy, the cost has decreased and is now a feasible solution that can compete in the energy mix in terms of price.
Panama City, 20 February 2015. 2014 closed as the year that Central American governments increased their interest in renewable energies. The authorities in the region know the potential of solar energy, the cost has decreased and is now a feasible solution that can compete in the energy mix in terms of price.

Fernando Diaz, Director of Electricity from the National Energy Secretariat in Panama said today: "The recent solar bid was very successful with more tenders being put forward than ever.
"This now means we will have over 80MW of installed capacity in PV Solar and there are many more opportunities for projects to be won across Panama.
Speaking exclusively with Green Power Conferences he added that "as we work hard to ensure the best energy mix for Panama, solar power is becoming an even more important part of the portfolio.
Panama continues to see a 6.0% energy consumption growth rate year on year and continues to seek new and cost effective ways to meet this demand.
Panama has focused on hydro, geo and wind projects in the past but Mr. Diaz said that while the government has always known about the potential of solar, it is only now that solar project costs have dropped significantly – it is now a feasible solution that can compete within the wider energy mix in terms of price and cost.
The government's support of solar projects are demonstrated in the recent tender results announced that now confirm around 80MW of installed capacity in PV Solar in Panama.
Mr. Diaz said that this will allow Panama to head towards a more mixed energy matrix. He also said that the government is "currently making sure that we have the basics in place and that grid connections are stable.
And therefore Mr. Diaz added that it is paramount that they have the right infrastructure in place to make sure we have enough capacity to actually support the growth and make energy as cost effective as possible
He concluded that this has now opened up a greater opportunity for companies to compete for tenders for projects that can be won across Panama.
Mr. Diaz will be giving a detailed update on the government's progress on the strategy he has outlined above at the upcoming SPG Central America Congress taking place from 25-27 March at the Playa Bonita Intercontinental Hotel, Panama City. He will be opening the Congress with a keynote speech at 9.30am on March 26, 2015
Commenting on the recent announcement, Giovanni Landi, General Manager, European & LATAM Project Developer of SPG Central America Platinum Sponsor JA Solar said: "The Central American solar market is entering a really exciting time due to its highest insolation levels and to the need of access to electricity in remote areas.
"The superior durability of JA Solar modules and the capabilities of our R&D team are helping us to face the challenges offered by this new and promising market
"Moreover, as PV projects can help the economies of the Central America region to attract inward investment, innovation and reduce energy costs, JA Solar is willing to support the Governments in the region providing its high-performance solar power products.
"SPG Central America will therefore be the perfect meeting ground for PV manufacturers to do business in the area.
A leading project developer from the region and keynote speaker at SPG Central America, Alejandro Brenes, CEO, Enertiva said: "Panama is the country with the most attractive potential regarding solar energy in Central America.
"It has a good credit rating, high electricity prices and signs of a credible regulatory framework. In both utility scale projects and distributed energy we expect an exponential growth.
"We believe that in the short term Panama will become an example in the promotion of solar energy in the region.
"This is why I am speaking at the upcoming SPG Central America Congress. The event is an ideal opportunity to meet all the key stakeholders and to maximise business opportunity – within Panama and the wider region."
Dana Albella, Marketing, Emerging Markets, Jinko Solar, who are sponsoring as a Gold partner at SPG Central America said: "With the high costs of energy across the region, rapidly increasing demand for solar projects can provide investors with a payback in as little as 5 years and diversify the energy mix.
"The opportunity within Central America is vast. We are really excited about attending and supporting SPG Central America – the only event to focus on all six countries."
Francisco Poblador, Regional Manager for Central America, SunEdison, who are also sponsoring as a Gold partner added: "Panamá has decided to take the right steps in order to diversify its energy matrix by incorporating Renewable energy. Thanks to this strategic decision it will be able to supply part of the growing electricity demand while reducing its dependency on fossil fuel imports.
Solar energy, in particular, will contribute to bring cheaper and predictable energy prices to the market while preserving the environment. SunEdison will continue to look for relevant business opportunities in the country with particular focus on offering private and industrial clients low cost renewable energy".
SPG Central America (25-27 March, Panama City) will attract over 200 industry figures from across the region as well as international representatives. Speakers include Ivan Barría Mock, General Director, ETESA (Panama), Camilo Patrignani, CEO, Greenwood Energy (USA) and Vishal Shah – Managing Director - Deutsche Bank Securities (USA) amongst many others. Topics will include a 1-0-1 on doing business in Central America and Understanding investor's criteria to determine the most suitable financing option for your solar project.
Katie Bilton, Director, SPG Central America states: "With both Panama and the wider Central America region being a massive growth opportunity for solar, SPG Central America will being together all the key players, both local and international. With a focus on each country: Panama, Honduras, Costa Rica, Guatemala, Nicaragua and El Salvador, the event will be instrumental in capitalizing on the opportunities and driving new business."
More information at www.spgcentralamerica.com
Press passes are available, to apply email jenny.barlow@greenpowerconferences.com
About Green Power Conferences:
Green Power was founded in 2003 by our CEO Nadim Chaudhry. It was the first company to create independent, professional events for the renewable energy and sustainability markets. Further to this the Green Power Academy was launched in 2007 to provide strategic business training to equip global executives with the technical knowledge and market understanding to compete in this new energy paradigm.
Over 10 years later, we continue to enrich the global sustainable energy sector through industry-leading, forward-looking events and training programmes. Since 2003, over 27,500 professionals from over 161 countries have attended over 300 conferences, exhibitions, workshops and training courses providing strategic business intelligence to the renewable energy and sustainability industries.
We have a global reputation for developing solar specific events around the world – including the US, Europe, Turkey, South Africa, Chile, Panama which covers Central America.
A majority of the large financiers, developers, government entities and suppliers (including panel manufacturers) participate in most if not all of our global series of solar events – enabling us to become a conduit for global connections and valuable shared experiences. Our expertise lies in producing research-led, high quality, interactive conferences that provide ample networking opportunities for the delegates, sponsors and partners. Our events create niche market places for utilities, developers, investors, suppliers and policy makers to meet, do business and develop partnerships.
www.greenpowerconferences.com
Featured Product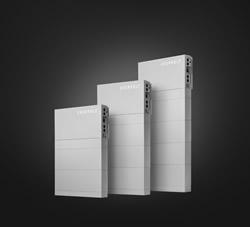 Renewable energy stored in an EVERVOLT home battery system is the perfect backup plan against an uncertain utility grid and weather events. Run key appliances longer and live life when the unexpected happens. EVERVOLT battery storage systems are covered by a complete 12-year warranty from Panasonic.