Most popular and soon-cheapest renewable loses out in scheme which favours big players. 'Disappointing but predictable' result requires change to next October auction
The Government today announced which technologies and companies have won low carbon energy contracts in the new 'Contracts for Difference' auction for renewable energy. Contracts for Difference are the new support mechanism for nuclear, CCS and renewable energy introduced by the Coalition Government to replace the main support for large-scale renewables, the Renewables Obligation. The auction, held earlier this year, required 'established' renewables to compete with each other directly for a share of £50m for the next year (and an additional £15m for later projects).

The results are disappointing for solar but not surprising and come as more and more analyses shows that, as long as it is given stable support, solar could very soon be competitive with fossil fuels without subsidy. However, the UK utility solar industry is very young in the UK and it is almost - but not quite - ready to compete with technologies that have been established for over a decade.
Solar has only won 5 contracts - with only two to be built the coming financial year and 3 in the next. Onshore wind has won 15 contracts.
Paul Barwell, CEO of the Solar Trade Association commented:
"Unfortunately this result is as disappointing as we predicted. The soon to be cheapest and most popular renewable – solar power - has lost out in a complex auction scheme that favours big players and genuinely established technologies.
Is a policy that trips up the UK's emerging solar industry really a successful policy? We don't think so. It is essential that changes are made to the next round of auctions in October to ensure that smaller UK solar companies can have the confidence to enter. "
"It is likely that very few solar companies even submitted a bid for a contract. The problem is that it was just far too much of a risk for a small or medium sized solar company to even put in a bid for a Contract for Difference. The system was a bit like asking first time buyers to put down on deposit on a house, without knowing whether they were going to be able to buy the house at the end of the process – and with the risk of losing their deposit."
Solar, onshore wind, landfill gas and hydro were competing for contracts within the £50m (+£15m) budget available for 'established' technologies. Technologies categorized as 'less mature', like offshore wind, competed in a separate auction.
Alex Fornal, Head of Project Development at Solar company Juwi, who made 3 competitive bids said;
"For us the results speak for themselves. Wind has apparently taken all or most of what was an already a miniscule CfD budget. If there were any successful solar farms they have taken up whatever "crumbs" were left over after wind projects were granted CfDs. We are very disappointed but we will now look to the next government to apply a more sensible budget to the next allocation round this coming October - a budget that is fit for purpose and that provides the support for solar that it deserves. If properly supported solar will become the first renewable to compete with conventional generation and reach grid parity by the end of this decade."
Solar market contraction for 2015/16:
The CfD results means that contracts enabling just 32MW of solar, enough to power 7,000 homes, will be built in the next financial year– even including sub 5MW solar, this represents a huge drop in the market compared to the current financial year when 2-3GW of large-scale solar is estimated to be built. Solar farms above 5MW (about 30 acres) are particularly exposed as the Government will close the current Renewables Obligation system to these solar projects alone – but leave it open to all other technologies until 2017.
Solar power deprived of resources:
Despite CfDs being the Government's 'flagship' energy program, just £50m was made available for this first round of CfD auctions for 'established' technologies per year (£65m for later years). This compares to £3.1bn of budget for the Renewables Obligation for 2014/15 – indeed this year's CfD budget is less than 2% of the RO. The Renewables Obligation remains open until 2017 to all other technologies except large-scale solar power yet opinion polls show that solar farms are the most popular local energy development.
At the same time Government has allocated nearly 60% of the entire 2020 Levy Control Framework to just 8 projects, most of which are more expensive than solar power, undermining value for money claims. The Solar Trade Association is concerned about where the UK's popular and successful solar industry is meant to go. The large-scale solar roof market still suffers from major barriers in the UK.
Paul Barwell continued:
"Much more care needs to be taken by Government about where its energy policies are leaving solar power overall. This extraordinary technology has been the success story of the Coalition Government but it is in danger of falling through the gaps in a policy framework too often designed for really big players deploying big technologies. Internationally Governments are recognising and supporting solar's vast global potential. Having come from nowhere on solar at the start of this Parliament the UK cannot afford to fall behind."
Featured Product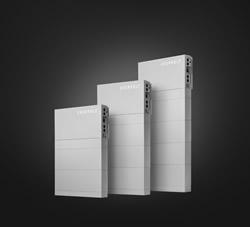 Renewable energy stored in an EVERVOLT home battery system is the perfect backup plan against an uncertain utility grid and weather events. Run key appliances longer and live life when the unexpected happens. EVERVOLT battery storage systems are covered by a complete 12-year warranty from Panasonic.