Utah-based provider of renewable solar power changes name due to rapid growth and consumer demand for solar applications.
SALT LAKE CITY March 09, 2015

SolarTek Solutions, a Utah-based provider of clean, reliable and renewable solar power, announces its name change to Auric Solar. The new name signifies the company's rapid growth due to the rising demand for solar energy.
Auric Solar quickly became Utah's largest supplier of residential solar power—averaging an annual growth trend of 173 percent over the last five years. The company serves all of Utah, Idaho and Louisiana and intends to offer its customized solar solutions to more people across the country.
Auric Solar is co-owned by Trent Vansice and Jess Phillips who both have a passion for solar power and providing a positive experience for clients who switch to renewable energy. "The name change stems from our desire to enhance the great reputation we already have in preparation for our continued growth," says Vansice. "While the name is new, our employees and customers can rely on the same core values and dedication to making solar energy an easy and affordable option."
Auric Solar strives to give everyone the opportunity to power their home or business with high quality solar applications. From site analysis and system design to installation and maintenance, the company ensures a seamless and cost effective transition from traditional to solar power.
"Our business is a strong advocate of education, customer service and environmental stewardship," says Phillips. The company earned the title of Top-Rated Solar Provider in the country by SolarReviews through its proven record of performance and consumer satisfaction.
Top priorities also include raising awareness about the benefits of solar power and making it affordable for every homeowner. Clients who convert to solar power lower utility costs, receive state and federal tax incentives, and increase the overall value of their properties.
Additional objectives Auric Solar maintains include: creating efficiencies that pass along savings to consumers; improving customer experiences through exceptional service; and advancing as an industry leader by supplying grid-tied solar power that is owned by the client.
About Auric Solar
Auric Solar is a leading provider of clean, reliable and renewable solar power. The Utah-based company began in 2010 and specializes in renewable energy solutions for residential and commercial properties. Auric Solar manages every aspect of a project's lifecycle, including site analysis, custom design, installation, financing, operations and maintenance. The company is committed to service excellence and delivering world-class solar experiences for every client. Auric Solar is headquartered in Midvale, UT and serves all of Utah, Idaho and Louisiana. For more information about Auric Solar, go to http://www.auricsolar.com.
Featured Product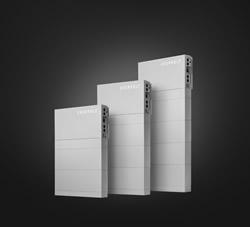 Renewable energy stored in an EVERVOLT home battery system is the perfect backup plan against an uncertain utility grid and weather events. Run key appliances longer and live life when the unexpected happens. EVERVOLT battery storage systems are covered by a complete 12-year warranty from Panasonic.