CMT's upcoming 4th Biobased World Asia, incorporating dual summits – 5th Biobased Chem Asia & 9th Bioplastics Market on 21-23 April, 2015 in Bangkok, aims to examine advances in both biobased chemicals and bioplastics business, feedstock, capital and technology challenges.
Key players from the biobased chemicals and bioplastics industry are convening at 4th Biobased World Asia for a dialogue on the adoption of bio-based materials in various industries – marking a definite shift from R&D to production. Setting the tone of the summit is Meraldo Antonio, Research Associate, Lux Research Asia Pacific Pte Ltd sharing an update on 'Impact of Shale Gas Abundance & Current Crude Oil Prices on Biobased Chemicals Market Development and Investments in Asia'.

Among vital sessions from the 5th Biobased Chem Asia track are – Brian Conn, Chief Financial Officer, Verdezyne, Inc. presenting on 'Securing Investment & Forging Partnership in the Asian Biobased Economy' and Dr. Mel Luetkens, COO, Elevance Renewable Sciences, Inc. providing input on 'Key Factors for Successful Biorefinery Joint Ventures in Asia, From Scale Up to Commercialisation'.
The rest of the key sessions from 5th Biobased Chem Asia include:
• What is the future of Sebacic Acid? – Arkema
• Developing the Market for Bio-based chemicals in Asia: Case Study of Bio-Amber's Bio-Succinic Acid – Bioamber Inc
• Biobased Succinic Acid: Status Quo and Outlook – Succinity GmbH
• Bio-Based Aromatics Scale Up – Anellotech Inc
• Sustainable Feedstock Production: A Look at Sustainable Sugarcane Value Chain – EID Parry India Ltd
• Patented Platform for Economically Viable, CAPEX and OPEX, Industrial-scale Algae Biomass Production – Algasol Renewables SL
• Outlook & Developments in Isosorbide Feedstock for Biobased Purpose – Roquette Shanghai
Meanwhile the 9th Bioplastics Markets track will feature a session on 'Dairy Home's Experience in Adopting Bioplastic Packaging' presented by Pruitti Kerdchoochuen, Managing Director, Dairy Home. The track will also spotlight on the technological advances in bioplastics space by Kasina Samdaengdech, Business Development Manager, Natureworks Asia Pacific Limited providing inputs on 'Evolution of Bioplastics Market – Value Drivers and Target Applications' plus Vineet Dalal, Vice President & Director of Global Market Development, Natur-Tec (A division of Northern Technologies International Corporation) sharing details on 'Effective Partnerships for Demand Generation and Market Adoption of Bioplastics'.
Also in 9th Bioplastics Markets summit agenda are:
• PLA Market Outlook in Asia – Corbion Asia Pacific Pte Ltd
• Degradable Packaging & Plastic Ban as a Solution to Littering – Nestle R&D Center Pte Ltd
• Indonesia's Bioplastic Market Outlook – PT Tirta Marta
• PBS Market Outlook in Asia – Mitsubishi Chemical Corporation (Head Office)
• Future of PHA Biopolymer from Waste Cooking Oil – Suzhou Hydal BioTech and NAFIGATE Corporation, a.s.
• PEF, a Novel 100% Biobased Packaging Material – Avantium Chemicals BV
For more details, contact Ms. Huiyan at +65 6346 9113.
Featured Product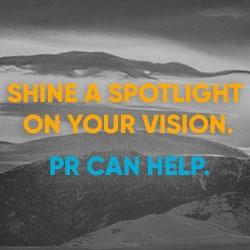 FischTank Marketing and Public Relations provides communications and marketing services to both start-up and established renewable energy companies. We provide media relations, content writing, digital/social media, and other marketing support to companies working in sectors spanning solar, LED lighting, energy storage, hydrogen, battery development and manufacturing, alternative fuels, and more. Our clients have been featured in top tier media including print, online and broadcast.