An Alternative to Solar and Wind Power on the Horizon. Funding Campaign Kicked Off for Wave Energy Generator
March 27, 2015 - BRISTOL, Conn. -- KymoGen is launching its KickStarter crowd funding campaign today. The KymoGen is an alternative energy source that uses wave power to generate electricity. There is an incredible amount of power within waves as they crash into our shores. KymoGen takes a different approach to harnessing that power. As waves rise and fall they will lift a float up and down. The float is tethered to the sea floor. As the float is lifted the tether spins a flywheel within the unit. The flywheel drives a generator that converts the wave energy into useable electrical power. The KymoGen is a solid proven concept that has a small easily deployable design.

The KymoGen is a project that came from an engineer and boat builder as they watched a boat get tossed around at a dock and contemplated the immense power that it took to throw around such a large mass. David Hartmann and Jason Ballash are partners in a boatbuilding business and are utilizing their resources to build the KymoGen.
"We chose KickStarter to fund the prototype because it is a proven tool for bringing new technologies to the market" said David Hartmann "Crowd funding is perfect for this project. It is way to get the public involved while showing support for one of the best sources of alternative energy."
The technology is proven. The purpose of the prototype is to develop the data to be able to match platform size and flywheel speed with wave conditions to yield the optimum configuration for maximum power generation.
Once the prototype is complete and testing is underway, KymoGen will be seeking investors and grants to begin producing units for sale and installation around the world.
The KymoGen team is excited for the next step. "We have received tremendous support already and cant wait to work hard for all of our investors and supporters." "We have been working a long time on this technology and are anxious to get to the next phase of the project." said Jason Ballash.
Featured Product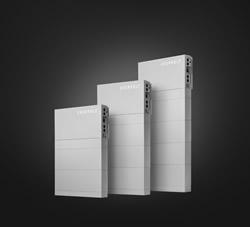 Renewable energy stored in an EVERVOLT home battery system is the perfect backup plan against an uncertain utility grid and weather events. Run key appliances longer and live life when the unexpected happens. EVERVOLT battery storage systems are covered by a complete 12-year warranty from Panasonic.