2 new motor series fulfilling IE3 class requirements are now available in the 7.5-22kW range
Bonfiglioli fosters initiatives for sustainable energy use and for the exploitation of renewable energy sources. The ongoing worldwide process to improve electric motor efficiency is top priority for the company, and as a leading firm in the renewable energy business, it is dedicated to making this transition for all its customers. The release of the new energy-efficient BX/MX motors is further proof of Bonfiglioli's commitment to environmental preservation.

The BX/MX motors fulfil several requirements and environmental norms. The motors meet standards of IE3 efficiency class, according to the international standard IEC 60034-30. The "X" of the new BX/MX motors stands for "eXcellence" in efficiency since the IE3 is the top efficiency rating currently formalized by global standards.
In addition, to meeting IE3 standards, the BM/MX motors are also compliant to Ecodesign Requirements for Electric Motors (Regulation (EC) No 640/2009 - Commission Regulation (EC) No 640/2009 of 22 July 2009 implementing Directive 2005/32/EC) as set forth by the European Parliament and the Council with regard to Ecodesign requirements for electric motors.
The BX/MX motors offer a highly efficient and cost-effective solution that has a lower environment impact. The motors provide protection degree up to IP65 as well as thermal protection (Bi-Metallic or Ptc). Furthermore, the motors include incremental and absolute encoder availability and an anti-condensate drain. All these cutting-edge features make the BX/MX motors ideal for a diverse range of applications that require low energy consumption, particularly continuous duty actions.
With the release of the new BX/MX series, Bonfiglioli offers a complete range of asynchronous motors that include the following:
Series / Efficiency Class / IEC-Compact
BN / IE1 / IEC
BE / IE2 / IEC
BX / IE3 / IEC
M / IE1 / Compact
ME / IE2 / Compact
MX / IE3 / Compact
Featured Product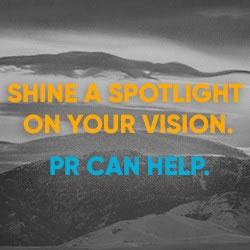 FischTank Marketing and Public Relations provides communications and marketing services to both start-up and established renewable energy companies. We provide media relations, content writing, digital/social media, and other marketing support to companies working in sectors spanning solar, LED lighting, energy storage, hydrogen, battery development and manufacturing, alternative fuels, and more. Our clients have been featured in top tier media including print, online and broadcast.