New York had the seventh most new solar capacity added last year in the nation
WASHINGTON, DC - New York Gov. Andrew Cuomo today signed into law the state's 2015-2016 fiscal year budget, which includes a sales tax exemption on electricity generated and sold from customer-sited solar systems.

Rhone Resch, president and CEO of the Solar Energy Industries Association (SEIA), issued the following statement in response:
"We applaud Gov. Cuomo for his continued leadership and ongoing efforts to make New York a solar-friendly state to live and do business. By clearing up a nagging ambiguity in the tax code, businesses and homeowners across the state can now make firm plans for the future, allowing New York's impressive growth in solar installations to continue. Gov. Cuomo and legislative leaders deserve tremendous credit for their unwavering commitment to New York's clean energy future. And clearly, their efforts are paying big dividends. In addition to the progress that we have seen to date, we also expect 2015 to be another record-breaking year for solar across the state."
Growing by 105 percent, New York had the seventh most new solar capacity added last year in the nation, according to the recently-released U.S. Solar Market Insight 2014 Year in Review. The state also maintained its Top 10 ranking in total installed capacity, finishing the year behind only New Jersey and Massachusetts among Northeastern states.
In 2014, New York added 147 megawatts (MW) of solar electric capacity, bringing its total to 397 MW. That's enough clean, affordable energy to power nearly 70,000 homes. New York's biggest solar gains last year came in residential installations, but commercial installations were strong, as well, setting a new record. Of the new capacity added, 89 MW were residential, 49 MW were commercial and 9 MW were utility scale. Together, these installations represented a $451 million investment across New York – a 33 percent increase over the previous year.
Featured Product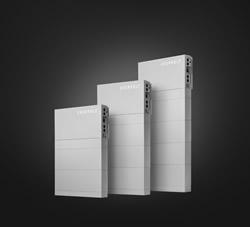 Offer homeowners best-in-class solar and energy storage in one money-saving bundle. Panasonic's new EverVolt™ Series modules come in 350W, 360W, 370W & 380W models and work seamlessly with their EverVolt battery storage - all warrantied by one of America's most trusted brands.