Ribbon Cutting To Coincide With Earth Day Week Celebrations
HOUGHTON, N.Y. — April 17, 2015 — Houghton College today announces the completion of its 2.5 megawatt on-site solar energy installation, which is currently the largest on a college campus in New York State. The array will provide enough energy to meet more than half of the school's electricity needs, significantly reduce its energy costs and have a long-lasting positive environmental impact.

The system will generate an estimated 3.15 million kilowatt hours of electricity in its first year of operation—the equivalent amount of energy needed to power 370 homes annually—and will allow the college to realize a 23 percent first-year greenhouse gas reduction and save up to $4.3 million during the 25-year power purchase agreement (PPA) contract period.
A ribbon-cutting ceremony took place today at the site of the solar array park — located at the Houghton College Field of Dreams — to celebrate the completion of the system. Special guest attendees and speakers included Houghton College President Shirley Mullen, Director of the NY-Sun program David Sandbank, other representatives from Houghton College, state and local officials, Borrego Solar, General Energy Solutions and WGL Energy.
"The solar project reflects both Houghton College's commitment to renewable energy and our commitment to form creative partnerships for the greater good of our region," said Shirley Mullen, president of Houghton College.
The project was designed and built by Borrego Solar Systems Inc., a designer, developer and installer of grid-tied solar photovoltaic systems, and financed by WGL Energy, through a PPA that covered all upfront costs. General Energy Solutions, which provided the 8,568 plus solar panels for the project, was the initial owner of the system, but introduced WGL Energy to the project and subsequently sold it to WGL Energy.
"With this solar installation, Houghton College has taken a leadership role in sustainability in the education space," said Amy McDonough, senior project developer at Borrego Solar. "We commend Houghton for working with Borrego Solar, WGL Energy and General Energy Solutions to take advantage of available financing, technology and New York's net metering policies to secure the long-term economic and environmental benefits that solar can provide for schools statewide."
The new solar facility will allow Houghton to replace a significant amount of fossil fuel-generated electricity with renewable energy. This translates into cleaner air and water, fewer greenhouse gas emissions, and a healthier climate for future generations. The installation will offset 2,000 metric tons of CO2 annually, which is the equivalent of taking 421 cars off the road or the amount of carbon sequestered by 1,639 acres of U.S. forests each year.
"We commend Houghton College for reducing the institution's carbon impact while stimulating growth in the solar energy industry," said Sanjiv Mahan, chief operating officer of WGL Energy. "We look forward to completing more projects throughout New York with our diversified offerings across the energy spectrum."
The project has been made possible in part by New York's solar policies, which have supported rapid development through incentives, supportive permitting procedures and other programs to get more solar deployed. This past spring, the State's NY-Sun initiative awarded $46 million for large-scale solar energy projects through the NY-Sun Competitive PV Program administered by the New York State Energy Research and Development Authority.
Houghton College continues to remain committed to environmental conservation through both institutional application and through education. The college recently hosted lectures by Dr. Katharine Hayhoe, one of the nation's foremost climate experts who was named one of Time Magazine's 2014 One Hundred Most Influential People in the World.
XXX
About Houghton College
Houghton College is a liberal arts institution that challenges students to academic excellence in the context of a relevant Christian community and empowers them to enrich the world. The college of 1,000 students is located in Western New York just 65 miles from Buffalo and Rochester. For more information, please visit www.houghton.edu.
About Borrego Solar
Established in 1980, Borrego Solar Systems, Inc. is one of the nation's leading financiers, designers, developers and installers of commercial and utility solar power systems. Borrego Solar's photovoltaic systems are efficient, reliable and cost-effective. With more than three decades of experience and more than 1,000 solar power installations completed—totaling over 150 MW—Borrego Solar offers a complete line of solar system design and installation services throughout North America. Borrego Solar was recently ranked as the #2 commercial EPC in the United States and the #2 commercial contractor in California by Solar Power World. For more information, visit www.borregosolar.com.
About General Energy Solutions
General Energy Solutions USA (GES), a global solar energy company headquartered in Taiwan, is proud to help our clients secure a brighter and cleaner future by harnessing solar power to efficiently, safely and responsibly meet our energy needs while also reducing greenhouse gas emissions and decreasing reliance on traditional fuels. Through close alliances with strategic partners, GES invests responsibly in our communities at every step of the process to complete integrated solar energy solutions: wafers; solar cells; photovoltaic modules; and solar farm design, construction and operation. For more information, please visit www.gesyw.com.
About WGL Energy
WGL (NYSE-WGL), headquartered in Washington, D.C., is a leading source for clean, efficient and diverse energy solutions. With activities in 32 states and the District of Columbia, WGL consists of Washington Gas, WGL Energy, WGL Midstream and Hampshire Gas. WGL Energy delivers a full ecosystem of energy offerings including natural gas, electricity, green power, carbon reduction, distributed generation and energy efficiency provided by WGL Energy Services, Inc. (formerly Washington Gas Energy Services, Inc.), WGL Energy Systems, Inc. (formerly Washington Gas Energy Systems, Inc.) and WGSW, Inc. WGL provides options for natural gas, electricity, green power and energy services, including generation, storage, transportation, distribution, supply and efficiency. Our calling as a company is to make energy surprisingly easy for our employees, our community and all our customers. Whether you are a homeowner or renter, small business or multinational corporation, state and local or federal agency, WGL is here to provide Energy answers. Ask us. For more information, visit us at http://www.wgl.com.
Featured Product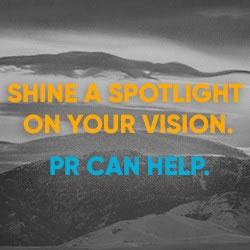 FischTank Marketing and Public Relations provides communications and marketing services to both start-up and established renewable energy companies. We provide media relations, content writing, digital/social media, and other marketing support to companies working in sectors spanning solar, LED lighting, energy storage, hydrogen, battery development and manufacturing, alternative fuels, and more. Our clients have been featured in top tier media including print, online and broadcast.