RT-[E] Mount AIR is Roof Techs all-in-one rail-less mounting system that provides three inches of clearance above the roof surface.
Novato, CA - (April 22, 2014) - When Acushnet Alternative Heating, a Massachusetts-based provider of solar solutions, was seeking a more practical, cost-effective option for mounting solar panels, owner and founder Luke Niemic decided to give Roof Tech a try. Niemic takes great pride in his work: he has a staff of 11 yet he still personally oversees every phase of each project. "I am always looking for newer, better products," explained Niemic. "I have never liked rails because they are so bulky and time-consuming to work with." After trying nearly every other rail-less product on the market, Niemic found RT-[E] Mount AIR™ and gave Roof Tech a call.

Forty panels on an 11.2kw job: Installed in half the time with RT-[E] Mount AIR.
RT-[E] Mount AIR is Roof Techs all-in-one rail-less mounting system that provides three inches of clearance above the roof surface. Acushnet installed its first job using RT-[E] Mount AIR in January 2015 in the midst of winter storm Juno, during one of the coldest winters in Massachusetts history. "The job went so fast with RT-[E] Mount AIR," said Niemic. "With just two installers on the roof, we completed a 40-panel, 11.2kw job in a single day. Thats half the time the same job would have taken using rails." Niemic was impressed by the ease of use and quick results of RT-[E] Mount AIR. "Instead of lifting every shingle to slip the flashing underneath, you simply grab the sheathing to attach the bracket," he said. Niemic noted that other rail-less products have fasteners on one side only, while RT-[E] Mount AIR has fasteners on both sides to produce a lock-tight, weatherproof seal.
Easier on the roof and easier on the eyes: A winning combination.
Since that first job, Acushnet has used RT-[E] Mount AIR on more than 40 residential projects. In a geographic market where severe winter weather can wreak havoc on rooftop solar panel installations, Niemic found RT-[E] Mount AIR to be a perfect fit. "With railed systems, installers can easily hit a rafter with a lag bolt and cause a split that compromises the integrity of the roof," he explained. "But RT-[E] Mount AIR locks down tight on all sides. And its lightweight design makes it ideal for our region where winter snow and ice can add so much extra weight to the roof." Niemic is particularly pleased with the esthetics of RT-[E] Mount AIR. "Our customers absolutely love it," he said. "The look is so streamlined and clean, without the unsightly bolts and rails of traditional mounting systems."
With a 39% increase in electrical costs in a single year, a market poised to go solar.
Niemics customers are understandably eager to convert to solar. He noted that in 2014, there was a 39 percent increase in electrical costs for the national grid, and a 37 percent increase in electrical costs in Massachusetts alone. "Costs are skyrocketing, so solar has really taken off in our market," said Niemic. "We anticipate installing 2 megawatts of just residential by the end of 2015, and are moving toward our goal of completing 30 installs a month."
Superior customer service makes Roof Tech a standout in the solar industry.
After more than 10 years working with other solar providers, Niemic was impressed by Roof Techs responsive customer service. "I can call Roof Tech any time and they pick up the phone personally," he said. "Ive never had that level of access with any other company. Instead of being put on hold, I get the answers I need immediately from people who know their products inside and out, so I can move forward with my jobs." Niemic understands that people can be reluctant to try out such an innovative new product, but as he said, "Once you see and use RT-[E] Mount AIR for yourself, youll be sold."
About Acushnet Alternative Heating
Acushnet Alternative Heating provides full-spectrum solar design, installation and maintenance, along with more traditional home heating solutions such as fireplaces and wood stoves. Founded in 2005, the company is located in Acushnet, Massachusetts and serves residential and commercial customers as well as municipalities in both Massachusetts and Rhode Island.
About Roof Tech
Roof Tech, Inc., is the first U.S. subsidiary of Yanegiken, a Japanese company renowned for more than four decades of innovative roofing technologies. In June 2012, Roof Tech established its U.S. headquarters in Novato, California and currently has a national sales team in place to provide its unique PV solar mounting solutions for residential and commercial projects. Roof Tech has three signature products: RT-[E] Mount, RT-[E] Mount AIR and U set Solar. All are fully code-compliant and offer compact, watertight performance for rooftop solar installations.
Featured Product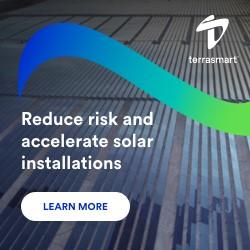 We push the limits in renewable energy, focusing on innovation to drive progress. Pioneering new solutions and ground-breaking technology, and smarter ways of working to make progress for our clients and the industry.