The JouleBox Hybrid Generator delivers clean, green electricity 24/7/365 without any carbon based fuel sources.
VAN NUYS, Calif.--"After three years of prototyping, planning and certifying, ECO-GEN Energy is proud to announce that it is going live to demonstrate V.1 of its revolutionary JouleBox Hybrid Generator Energy Solution that is stackable and expandable from 60 kW up to utility scale 50 MW projects," announced Raoul Hamilton, President of ECO-GEN Energy of Van Nuys, California.

"We are very proud that the Underwriters Laboratory has certified our system and the United States Export-Import Bank has issued three Letters of Interest for ECO-GEN; 20 MW in Saudi Arabia, a 40 MW power plant in Hong Kong and another 40 MW power plant in Israel. These three countries have shown their commitment to install base load, 365 day generation capability with renewable energy distributed generation systems. The JouleBox represents the best hope in the fight against climate change because it uses no carbon fuels, it has zero emissions and the smallest footprint of any electrical generating system," continued Mr. Hamilton.
The JouleBox Hybrid Generator delivers clean, green electricity 24/7/365 without any carbon based fuel sources. A 20 MW facility uses less than 55,000 sq. ft. versus a comparable solar farm for the same kWh would use more than 600 acres. By installing next to the sub-station there is more stability and security for the grid in addition to cost savings by avoiding high voltage transmission wires.
ECO-GEN Energy welcomes all visitors to its facility in Van Nuys, California and to our manufacturing plant in Paramount, CA to witness the fourth generation of renewable energy generation and will make available to all visitors full comprehensive documentation and other supporting materials that prove the capability of this revolutionary new power plant technology.
ECO-GEN has a fully operational Version 1 JouleBox System in Southern California and can demonstrate this new system to all parties who are interested in the fourth generation of power plant technology.
For more information on the ECO-GEN JouleBox System and on ECO-GEN the company please contact Julia Otey at 818-756-4700 or Julia.otey@ECO-GENenergy.com, www.ECO-GENenergy.com.
Featured Product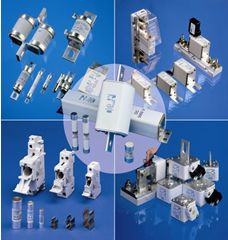 SIBA Fuses: your trusted source for all your circuit protection applications, from solar power to wind power. We are the world leaders in these applications and the most trusted name for your circuit protection needs. We have been working for over 70 years in semiconductor fuses, including ULTRA RAPID®, medium, and high voltage, standard European, miniatures, electronic fuses, and a wide range of DC rated fuses (24 VDC - 5000 VDC) for all types applications. We work with medium and high voltage fuses for protection of transformers, including submersibles, motors, medium and high voltage switchgear, compact substations, cable feeders, and high voltage capacitor circuits. New: Full line of PV UL Listed fuses and fuse holders. Contact us today for more information on our products and services.