Bay Area Installers ready to install new JuiceBox residential solar energy storage systems in California homes
San Jose, California May 05, 2015

JuiceBox Energy launched its Certified Installer Program by hosting local solar installers from around the California Bay Area for their inaugural JuiceBox Energy Storage System installation class. The company provided training on lithium-ion batteries and facilitated lab exercises on multiple PV system configurations with batteries and discussed applicable NEC code requirements. The class then performed a site design with hands-on installation and commissioning of the JuiceBox 8.6kWh system. The company outlined its installation and support model to enable safe, reliable and rapid deployments on both new and existing solar homes.
"The JuiceBox Energy Certified Installer course is a great foundation with practical experience for this advanced residential energy storage solution" said Mike Ashmore from Adlaw Power Services.
Installers appreciated the ease of installation, simple commissioning process and maintenance free design. They also noted that the outdoor-rated, wall-mounted 8.6 kWh residential energy storage system (ESS), with its modular design, offers significant flexibility in site location which is often a challenge in residential homes and can be installed by a typical crew of two people. And by creating a modular design, it is built to accommodate future battery advancements through a simple swap out of battery modules and remote firmware updates. "Todays solar customers want an installer that can offer solar PV, energy storage and management and we are teaming with JuiceBox Energy to provide the complete, integrated system" said Jonathan Dinette Garcia from Affordable Solar Roofs.
As customers head into the hot summer season, more and more of them are asking for advanced energy storage to offset rising electricity costs and protect priority loads in the event of a grid outage. The JuiceBox ESS supports energy peak shifting, AC load shaving and back-up power and islanding in the event of grid casualty, and is adaptable to shifting energy markets and rate structures.
The JuiceBox Energy Storage System may be installed by a licensed electrician and JuiceBox is hosting monthly training classes for solar installers that are interested in adding an advanced energy storage system to their current product lines, as well as learning about future JuiceBox systems that are in development.
"We are rapidly building the JuiceBox certified installer network" said Greg Maguire, Vice President of Sales and Marketing. "The product is available now, installations are in progress and we look forward to supporting solar installers and their customers nationwide for their advanced energy storage needs."
Upcoming classes are scheduled for June 2, July 17, and September 1. Contact JuiceBox Energy through their website to join the JuiceBox Certified Installer Program.
About JuiceBox Energy: Founded in 2013, JuiceBox Energy Inc. is a privately held Silicon Valley company that is committed to providing safe, reliable, intelligent and connected energy storage systems for renewable energy. JuiceBox systems are designed to support consumer self-consumption and enable a resilient, renewable energy grid in order to power a cleaner, sustainable planet.
Featured Product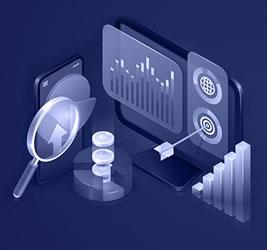 At Precedence Research we combine industry-leading insights with ground-breaking research techniques to help our clients successfully address their unique business challenges and achieve mission-critical goals. Our suite of services is designed to give tailwinds to businesses.