At the 2015 Intersolar Europe, the German inverter specialist will be exhibiting user-friendly technology for all kinds of solar power supply.
Neckarsulm, 7th May 2015 - Whilst some powers are apparently operating with the primary aim of making renewable energy, and in particular solar power expensive, KACO new energy is supplying integrated concepts which reinforce the cost benefits of photovoltaic. Solar power plants, rooftop installations, energy- and heat storage units: at the leading solar power fair in Munich, KACO new energy is giving all the right answers to fulfil each and every energy demand. Hall B2, stand 310.

10As with the blueplanet EQ 120 TL3 (originally bluestorage 120 TL3), the new blueplanet EQ 14.0 TL3 can be coupled to an AC source, such as to the inverters of a photovoltaic system in order to store electrical energy. If needed, it discharges battery power and feeds it into the local 3-phase grid: the perfect solution for optimising self-use, and for the intelligent load management of commercially-sized plants. The blueplanet EQ 14.0 TL3 is developed with detached buildings such as hotels, public facilities and commercial applications in mind. It is particularly suited to limit the connected load to the minimum amount required for standard operation by means of peak shaving. It therefore frees small and medium-sized enterprises from the burden of high energy costs by capping expensive load peaks.
The blueplanet EQ 14.0 TL3 was developed for maximum economy and therefore fits nicely into our serial-type housing normally used for the Powador 12.0 to 20.0 TL3 inverters. Specially-adapted to the high-voltage lithium-ion batteries manufactured by SAFT, the storage system also offers highest operational reliability.
§ 14 kW rated output, 3-phase
§ Min. / Max. battery voltage 260 / 700 VDC
§ Excellent value for money thanks to bulk series components
§ Maximum safety owing to a coordinated concept with lithium batteries from SAFT
Available in Q4/2015.
The 3-phase string inverter blueplanet 50.0 TL3
Customers save on costs with the new blueplanet 50.0 TL3, but not on quality: Trimmed for highest efficiency, this wall-mounted inverter packs the sophisticated circuitry of the tried-and-tested Powador 60.0 TL3 into a highly-compact format weighing only 73 kg.
This appliance displays its real strengths in homogeneously-constructed solar power plants, such as on open land and industrial installations, which follow a straight-forward plant design and are laid out for maximum economy.
The blueplanet 50.0 TL3 can be easily transported, saves on warehousing costs and can be comfortably mounted or demounted. The 1100 V system voltage permits longer strings and more flexibility in the DC design. The AC side can be connected with up to 95 mm² cable cross-sections, meaning less cabling losses and no need for AC sub-distribution.
As one is accustomed to with KACO new energy, there is also the option of an integrated string collector with surge protection in order to minimise cabling efforts and costs.
§ 50 kVA AC output: Power density 685 W/kg
§ Weighs 73 kg: Wall-mounted using a mounting plate
§ 1100 V system voltage: longer strings, more flexibility in the DC design
§ AC connection up to 95 mm² for larger cable cross-sections: less cabling losses and installation costs and efforts
§ Effective cooling system: forced top-down ventilation prevents soiling
Available in Q1/2016.
The blueplanet 750 TL3 and 875 TL3 central inverters
The blueplanet 750 TL3 and 875 TL3 are the smaller additions to the blueplanet 1000 TL3 and will astound you with the same sort of characteristics to be found in the megawatt big brother: IP54 protection class, digital control for user-friendly operation and maintenance, compre-hensive monitoring and communi-cation options, internal redundant power supply, temperature-controlled cooling, and pre-configured, country-specific settings. On top of that they are able to supply reactive power or excess current on demand. Thanks to the different output gradings in the blueplanet central inverter portfolio, it is really easy for planners to make optimum use of available park surfaces.
Available for immediate delivery.
The Ultraverter system - blueplanet flex and blueplanet flexgate
The Ultraverter system combines the advantages of DC optimisers, micro-inverters and string inverters in one concept. It comes with a completely new "AC series connection system architecture", making it suitable for smaller PV systems as well as for medium-scale, commercial solar power plants.
§ DC/AC conversion at module voltage level: lower conversion losses and less material stress.
§ One system for all grid-voltages and frequencies: The number of modules per string is simply selected in accordance with the prevailing grid-voltage.
§ A universal system: Logistic processes are simplified, the risk of high warehouse stock is minimised and the system layout is simpler than ever before.
The blueplanet flex are the actual inverters which turn just about any commercially-available PV module into an AC source. They can be retroactively fitted to module racks which are already in place, or can be pre-installed as a fixed module component. At the current stage of development they are compatible with all 60 and 72 cell modules.
Main functions:
* DC/AC conversion at module voltage
* MPP tracking at module level
* Communication of yield data at module level
§ Power output can be cut off if required for safety reasons.
The blueplanet flexgate assumes the tasks of intelligent string management, the connection to the grid, and the communication with the operator.
The standardised housing was especially designed for outdoor operation. Connection output of each blueplanet flexgate: single-phase from 1 to 11 kW, three-phase from 3 to 20 kW.
Main functions:
§ Intelligent string monitoring and management on the AC side.
§ Fulfills necessary grid feed-in safety requirements.
§ Communication interfaces between modules and the remote monitoring system.
§ Surge protection with remote monitoring.
External version: Existing PV systems can comfortably be extended. Even mismatched power sources can easily be connected in series; that is, solar modules with differing outputs, different module models and, even modules made by different manufacturers. Therefore, the Ultraverter system allows manufacturers to supply complete systems using modules with different power outputs. Having to keep a stock of modules for possible warranty cases is a thing of the past.
Integrated version: Thanks to its light weight, low overall height and the thermally-favourable characteristics, the blueplanet flex are suitable for fixing onto the rear side of the PV module. By connecting them to the socket of the PV module directly, an intelligent AC module is formed; consequently, no additional cabling to the inverter is needed during installation. That means that any additional costs for packaging, warehousing and shipping of these components are eliminated.
Awarded an Innovation Prize at the 30th Photovoltaic Solar Energy Symposium in Bad Staffelstein, Germany in the "Inverter" category.
Available in North America in Q2/2015.
About KACO new energy
KACO new energy is amongst the worlds largest manufacturers of solar inverters. With 850 employees and offices in 16 countries, the company offers inverters for every array size from the smallest homes to the largest solar farms of hundreds of Megawatts. KACO new energy is based in Neckarsulm, near Stuttgart, Germany and the production facilities there, in the Americas and Asia have supplied approx. 7 Gigawatts of inverters since 1999. The Company was the first inverter manufacturer to achieve fully carbon-neutral production and is rapidly heading towards power self-sufficiency. KACO new energy also supplies energy storage systems and battery inverters, as well as inverters for combined heat and power plants and CPV systems. In 2014, KACO new energy celebrated the Centenary of the original company which was one of the first suppliers of inverters in the late 1930s. More information at www.kaco-newenergy.com
Featured Product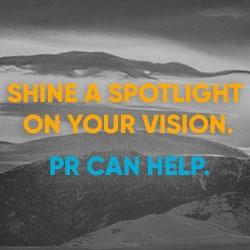 FischTank Marketing and Public Relations provides communications and marketing services to both start-up and established renewable energy companies. We provide media relations, content writing, digital/social media, and other marketing support to companies working in sectors spanning solar, LED lighting, energy storage, hydrogen, battery development and manufacturing, alternative fuels, and more. Our clients have been featured in top tier media including print, online and broadcast.