Golden Square Energy was the development partner in the Green End (24.8 MW) and the Fenland Farm project (20.4 MW) near Cambridge --- Both Photovoltaic Power Plants have been grid-connected in Q1 2015 and will run under the 1.4 ROC scheme --- Hanwha Q CELLS took full ownership of both parks and now has a portfolio of more than 45 MW of successfully operating PV plants in UK
SEOUL, South Korea, May 18, 2015 -- Hanwha Q CELLS Co., Ltd. (the "Company" or "Hanwha Q CELLS") and its development partner Golden Square Energy (GSE) have put two solar power plants in operation near Cambridge in the United Kingdom. After having received planning consent for the Fenland Farm and the Green End PV parks in November 2014 and December 2014 respectively, construction and grid connection of both projects took place in the first quarter of 2015, on time to operate under the 1.4 ROC scheme.

GSE is a joint venture between AG Renewables and Ingenious Clean Energy and has been established in 2014 with a view to developing and managing a significant portfolio of renewable projects. The well-capitalised and integrated renewables business led the development of both the Fenland Farm and the Green End project. Hanwha Q CELLS, one of the world's leading photovoltaics companies, was responsible for the EPC (Engineering, Procurement and Construction) using high quality Q CELLS Q.PRO-G3 modules and took full ownership of both parks including the Operations & Maintenance services.
With both parks on its balance sheet, Hanwha Q CELLS now owns a portfolio of more than 45 MW of solar plants in the UK and has been responsible for EPC of another 25 MW of solar parks, totalling a track record of around 70 MW of successfully constructed and operating PV parks in the UK.
172,500 solar modules will save around 22,700 tons of carbon emission per year
Given the changes in the ROC scheme at the end of March, it was important to connect both projects ahead of the 31 March deadline to ensure their operation under the attractive 1.4 ROC scheme. The teams on site installed and connected some 172,500 solar modules for the two plants within twelve weeks. The 24.8 MW Green End and the 20.4 MW Fenland Farm project are expected to produce around 44,000 MWh of clean electricity per year; enough to power more than 13,300 households.
Utility scale solar power plants remain attractive in the UK -- with experienced partners
"We are very happy to continue our successful partnership with Hanwha Q CELLS on these projects," said Oliver Breidt, one of the directors of GSE. "Together we have proven that we deliver fast and reliable development and EPC capabilities as well as attractive Return on Investment."
Mauro Di Fiore, Vice President Global EPC / Utility at Hanwha Q CELLS added: "Both Green End and Fenland Farm are yet further proof that Hanwha Q CELLS is the right partner when it comes to reliable Power Plant Solutions in the UK. We are very satisfied about the established and reliable partnership with GSE and we are looking forward to working together again in the future."
About Hanwha Q CELLS
In February 2015 Hanwha Q CELLS Co., Ltd. (NASDAQ: HQCL) emerged as a new global solar power leader from combining two of the world's most recognized photovoltaic manufacturers, Hanwha SolarOne and Hanwha Q CELLS. The combined company is listed on NASDAQ under the trading symbol of HQCL. It is headquartered in Seoul, South Korea, (Global Executive Headquarters) and Thalheim, Germany (Technology & Innovation Headquarters) and is the world's largest solar cell manufacturer as wells as one of the largest photovoltaic module manufacturers. Due to its diverse international production setup including facilities in China, Malaysia and South Korea, Hanwha Q CELLS is in the unique position to flexibly address market needs globally, even including certain key markets with import tariffs, such as the USA and the European Union. Based on its well respected "Engineered in Germany" technology, innovation and quality, Hanwha Q CELLS offers the entire range of outstanding photovoltaic products, applications and solutions, from modules to kits to systems to large scale solar power plants. The combined company is also engaged in downstream development and EPC business. Through its growing global business network spanning Europe, North America, Asia, South America, Africa and the Middle East the company provides excellent services and long-term partnership to its customers in the utility, commercial, government and residential markets. Hanwha Q CELLS is a flagship company of Hanwha Group, a Top-Ten business enterprise in South Korea. For more information, visit: http://investors.hanwha-qcells.com/
About Golden Square Energy
GSE was set up in October 2014 by Ingenious Clean Energy, a division of Ingenious Capital Management Limited, and AGR Renewables, a division of AGR Group following an extensive period of collaboration on a number of solar PV and wind projects. GSE can draw on a strong and specialised team of more than 35 professionals supporting its activities and through its access to finance and operational efficiencies driven by its scale and experience, it is well placed to provide capacity and resource to the FiT wind sector. GSE is an integrated developer and owner of renewable energy projects with a focus on FiT renewable generation in wind, solar PV and hydro.
Featured Product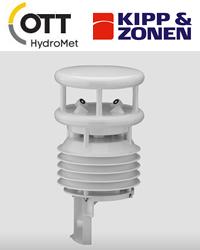 Colocation is a growing trend within the energy industry. A recent study from the US National Renewable Energy Laboratory suggested that installing floating solar arrays on US hydroelectric plant reservoirs could become an important new source of electricity. Recent studies suggest that installing floating solar arrays on US hydroelectric plant reservoirs could become an important new source of electricity. Learn about the advantages of both generation systems, tools to assure smooth operations, case studies, and challenges remaining in this emerging field. Download our whitepaper now!