Only Solution in the Wind Turbine Industry to Combine Innovative Patent Pending Machine-Vision Based Software and Analytics with Hexacopters for Inspections ---- Cost-Effective Solution Inspects All 3 Blades and Delivers a Thorough and Accurate Report in 60 Minutes
ORLANDO, Fla., May 18, 2015 -- WindSpect (www.windspect.com) a revolutionary wind turbine blade inspection solution that combines inspection services with innovative software and analytics, was unveiled today at the AWEA WindPower Conference & Exposition 2015 (Booth # 1729). The ground-breaking offering is being brought to market by Strat Aero (Index: AIM / TIDM: AERO), an international aerospace services company focused on the provision of training solutions, management systems and consultancy services to the global aviation market, and AirFusion, a leader in airborne sensor data fusion software and analytics technology.

Modern wind turbines have been designed with an estimated lifespan of 20 years. The wind market recognizes that proper maintenance of turbine blades begins with regular inspection. The most common wind turbine damage is erosion, cracks and skin debonding. Today, inspections of blades are primarily done visually by an inspector on a rope harness, which can be time-consuming, expensive, inaccurate and extremely dangerous. These maintenance programs take approximately four to six hours to inspect all three blades of a wind turbine and to create a report specifying damage discovered and a recommended plan for repair.
To minimize downtime and boost generating efficiency, implementing a quick and cost-effective maintenance program is critical. WindSpect combines Strat Aero's UAV (Unmanned Aerial Vehicle or drone) with inspection services with AirFusion's patent pending and highly advanced Wind Edition Inspection software and analytics to reveal damage that is difficult or impossible to detect with the unaided human eye such as hidden cracks, foreign bodies, depositions of water, loose adhesive joints and uneven coating. WindSpect provides a technical collection team using a high end UAV fitted with multiple advanced sensors and HD cameras to collect inspection data. All collected data is stored on a secure digital (SD) memory card. When the inspection is complete the memory card is inserted into a ground station computer equipped with AirFusion's Wind Edition software that analyzes the video and sensor data and produces a report automatically that can be directly exported to standard wind energy industry ERP, CMMS and SCADA compatible systems.
Russell Peck, CEO, Strat Aero said, "We are very excited to be partnering with AirFusion to offer the wind turbine industry this evolutionary solution. As the industry continues to grow, regular inspection and maintenance of blades are becoming critical tools for wind turbine operators. Our collaborative approach provides the industry with the most cost-effective and accurate solution on the market today."
"This is an exciting time to be in the wind and energy industry. For years, the energy industry has been in search of a smarter, more reliable and efficient inspection solutions. Our deep expertise in developing technology for aerospace, technology and government entities has led us to create a software solution that is far more accurate than a manual approach," added Dennis Chateauneuf, CEO, AirFusion. "We are pleased to have found a partner in Strat Aero to bring our combined expertise to market. We are looking forward to a long prosperous relationship with them globally."
For additional information about WindSpect, visit www.windspect.com. To learn more about WindSpect, follow us on Twitter @WindSpect, Facebook @WindSpect and LinkedIn @WindSpect.
To learn more about WindSpect services, contact Greg Wortham at gworthm@windspect.com or 325 280 5800. For AirFusion software licensing information contact Martin Daigle of AirFusion at mdaigle@airfusion.com or 514 518 5530.
About Strat Aero plc
Strat Aero plc is a multi-divisional international aerospace services company, based in the UK with offices in the US, focused primarily on the provision of Unmanned Aerial System ('UAS') training solutions, airline management systems and consultancy services to the international aviation market. The Company has three existing divisions: UAS Pilot Training and Services which operates from the fully functional and multi-faceted UAS Training Centre in Roswell, New Mexico; Aviation Software, Products and Services which includes the Company's proprietary advanced aerospace management system, a cloud-based enterprise wide management solution for the aerospace sector; and Aviation Management and Consultancy Services which has multiple contracts in place including project management of the establishment of a new low cost airline in EMEA.
About AirFusion
AirFusion develops next-generation aerial data analytics tools. Our patent pending AirFusion Platform fuses pixel-based data and extracts object information from airborne sensors and then analyzes it in real-time. We then integrate our findings directly in to enterprise systems such as ERP, CMMS and other critical management tools. Our customers look to us to set the standard in providing accurate, actionable data allowing them to fully understand, maintain and protect their most valuable infrastructural assets. AirFusion Wind Edition software powers WindSpect services. AirFusion is partnering with Strat Aero plc to bring the ground-breaking WindSpect solution to market. By combining Strat Aero's inspection services with AirFusion's innovative software and analysis solutions software the companies are able to inspect all three wind turbine blades for damage and deliver an accurate report in 60 minutes. For additional information on AirFusion, visit www.airfusion.com.
Featured Product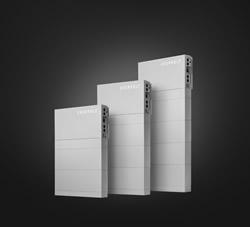 Extract maximum power production from every roof size and shape. HIT® AC Series combines the module efficiency of Panasonic solar panels with the intelligence of Enphase microinverters. A built-in IQ 7X microinverter with Individual MPPT (Module-level Power Point Tracker) tracking helps deliver an all-in-one module that offers design flexibility, reduced installation time, and a higher ROI. Field-replaceable microinverter with no DC wire management required yields lower cost of ownership.