The Energy Fair is taking place in Custer, Wisconsin on June 19-21.
CUSTER, WI - May 28, 2015 - This is the 26th year that The Energy Fair is taking place in Custer, Wisconsin. Why come to Custer this June? One reason is the amazing amount of workshops that are free with admission; The Fair has plenty of opportunities for people of all backgrounds:

* Free, one hour workshops
* $30, three hour extended workshops
* Free continuing education for solar professionals and architects/builders
Attendees can choose from over 250 free, one-hour workshops with topics ranging from sustainable agriculture to harnessing wind for energy. New topics include whipping your own matcha by Rishi Tea, a Milwaukee-based tea company, learning about Teslas clean energy solutions, and building a 'tiny house. With all the hype about batteries these days, learn how batteries work and can be integrated into renewable energy systems and so much more. There are even workshops for kids in our Rainbows End Tent!
This years three hour extended workshops include Aquaculture Technologies for Small Farms and Schools, Herbal First Aid, Living Off-Grid, Homebrew Wind, and more! Prices are $30 and advanced tickets can be purchased online, over the phone, or at The Energy Fair in the Marketplace.
The Energy Fair is the place for professionals to earn continuing education while connecting with renewable energy and sustainably focused businesses, enjoying music, and learning from other fun workshops all in the same day. Specifically for the solar industry, solar professionals have the opportunity to earn NABCEP credits while learning the latest solar products from leading solar equipment manufacturers and distributors.
Architects and builders can earn continuing education credits while learning about topics such as high performance wall systems, why trees are stronger than wood, and solar ready construction thanks largely to Seventhwave (formerly Energy Center of Wisconsin) a provider of GBCI approved courses. Beyond continuing education, architects and builders will have a wide variety of professional development and alternative construction courses to choose from—all free with admission!
For more information on all of The Energy Fairs educational opportunities, please visit midwestrenew.org/fairworkshops or call 715-592-6595. A full listing of workshops is available on The Energy Fair app, available on Google Play or Apple.
The Midwest Renewable Energy Association (MREA) is a non-profit 501(c)(3) educational organization. Founded in 1990, the MREA promotes renewable energy, energy efficiency, and sustainable living through education and demonstration. To learn more, call 715-592-6595 or visit www.midwestrenew.org.
Featured Product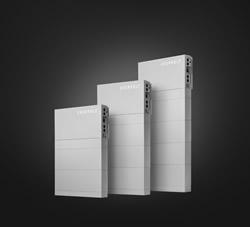 Offer homeowners best-in-class solar and energy storage in one money-saving bundle. Panasonic's new EverVolt™ Series modules come in 350W, 360W, 370W & 380W models and work seamlessly with their EverVolt battery storage - all warrantied by one of America's most trusted brands.