Renewable Edge LLC, a New York based Solar Product Development and Consulting firm has recently installed its one thousandth (1,000) "Patent Pending" Integrated Wireless Solar Payphone Supply System for the Telecommunications industry to existing NYC payphone kiosks. These previously "out of order" payphones are now operable.
Tarrytown, New York June 17, 2015

Renewable Edge reached a milestone on May 22, 2015 when it installed its 1000th Integrated Wireless Solar Payphone Power Supply System Kit ("Solar Kit") to New York City payphones.
Renewable Edges "Patent Pending" Solar Power Supply System replaces the utility grid power connection previously needed to operate New York City payphones with a solar powered battery system powering wireless routers that communicate with existing cell towers.
The Solar Kit system turns the payphones into coin operated cell phones without any dependence on utility power lines. Since there are no visible changes made to the existing payphone kiosks, payphone users are unaware as to whether the phone is grid connected or solar powered. Solar panels are only visible on a few of the older style pedestal phones.
Rick Contrata, President of Renewable Edge stated, "In addition to the positive environmental impacts and proof that the application of solar power supply systems are beneficial in urban areas, this achievement helps to return the safety and convenience of a significant number of now operable payphones to many areas of New York City".
The Renewable Edge Solar Kit system operates using custom, high efficiency solar panels, deep cycle rechargeable batteries and MPPT or PWM charge controllers that protect the batteries from over-charging and over-discharging. The system is designed to compensate for the limited sunlight at street level caused by shading of the many tall buildings in Manhattan and the surrounding boroughs. Advances in solar power conversion technology over the past several years have made solar power systems much more cost effective for smaller applications like NYCs payphones.
Renewable Edge has been retrofitting and installing Solar Kits into existing NYC payphones since 2013, targeting the Citys most vulnerable areas where payphone service was lost due to malfunctioning, degraded underground power lines and more recently, the damage caused by Hurricane Sandy in 2012. Renewable Edge clients include multiple Payphone Franchisees of NYC, such as Titan 360 and Van Wagner Communications.
About Renewable Edge
Renewable Edge http://www.renewableedge.com is a private, New York based sustainable and green energy company providing renewable energy consultation, design, engineering and installation of solar energy projects and solar product technology development and fulfillment, including solar street lights, solar powered advertising and signage and solar public payphones.
For more information, please contact David Schaffer at dave(at)renewableedge(dot)com or 914-366-7382
Featured Product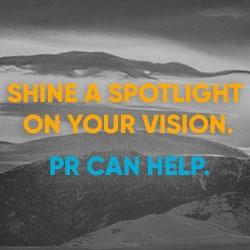 FischTank Marketing and Public Relations provides communications and marketing services to both start-up and established renewable energy companies. We provide media relations, content writing, digital/social media, and other marketing support to companies working in sectors spanning solar, LED lighting, energy storage, hydrogen, battery development and manufacturing, alternative fuels, and more. Our clients have been featured in top tier media including print, online and broadcast.