City of Denver to power 16 City-owned facilities from SunShares solar gardens
Denver, CO- SunShare announced today that 400 kilowatts of solar energy from two of its Denver Community Solar Gardens will soon be powering sixteen City-owned locations. One of the nations leading Community Solar providers, SunShare is headquartered in the Mile High City, known for having over 300 days of sunshine a year.

A concept pioneered by the state of Colorado in 2010, Community Solar allows customers who either cant or dont want to put solar panels on their homes or properties to buy solar energy from a solar array located elsewhere in the community.
The Citys facilities that are benefiting from Community Solar will remain connected to Xcel Energys grid, but the City will see Community Solar credits on their electric bills for those premises. By switching to Community Solar, the city is estimated to save about $6 million over the course of 20 years.
"Participating in SunShares Community Solar Gardens enables us to save money by locking in electricity rates for the next 20 years while also promoting clean, renewable energy and supporting small local businesses like SunShare," said Mayor Michael Hancock. "As far as Denver is concerned, this is a win-win situation."
"Colorado demonstrated incredible leadership as the first state in the nation to pass Community Solar legislation," said Marc Bencivenni, Sr. Vice President of Business Development, SunShare. "Now Denver is extending that leadership as the largest city in the state to choose Community Solar to offset its energy needs."
As part of Denvers 2020 Sustainability Goals, the City is committed to doubling the production of renewable energy associated with City facilities. "This partnership with SunShare not only demonstrates the efficacy and affordability of this technology," said Jerry Tinianow, Denvers Chief Sustainability Officer, "but it also moves us one step closer to achieving the ambitious energy and climate goals we have laid out for ourselves."
"SunShare is thrilled to power the great city we call home," says J.W. Postal, Sr. Vice President of SunShare. "We are so proud to help Denver achieve its sustainability goals."
NRG Renew, a wholly owned subsidiary of NRG Energy, Inc. (NYSE: NRG), is partnering with SunShare to build 8.2 Megawatts (MWac) of Community Solar projects in the Denver Metro area, including 1 MWac of solar gardens in Denver County. Construction on the Denver County Solar Gardens is complete, and the gardens are producing energy directly into Xcel Energys grid.
SunShare is also offering its Community Solar program to Denver Metro residents.
About SunShare
SunShare is transforming the energy industry with locally-generated community solar power. Anyone can choose to purchase electricity from SunShares solar farms while their utility continues delivering their energy. SunShare customers simply receive credits on their utility bills which protect them from rising electricity rates. Our team is driving innovation and making solar an easy choice. As one of the nations first community solar companies, we have enabled hundreds of citizens, businesses and organizations to play a part in creating a cleaner, better future. Learn more at www.mysunshare.com.
About NRG and NRG Renew
NRG Energy, Inc. (NYSE: NRG) is leading customer-driven change in the U.S. energy industry by delivering cleaner and smarter energy choices, while building on the strength of the nations largest and most diverse competitive power portfolio. A Fortune 200 company, we create value through reliable and efficient conventional generation while driving innovation in solar and renewable power, electric vehicle ecosystems, carbon capture technology and customer-centric energy solutions. Our retail electricity providers serve almost 3 million residential and commercial customers throughout the country. NRG Renew, a subsidiary of NRG Energy, Inc., owns or has partial investment in more than 150 renewable energy projects totaling approximately 4,500 gross MWac of solar and wind capacity in operation throughout North America. More information is available at www.nrg.com/renew
Featured Product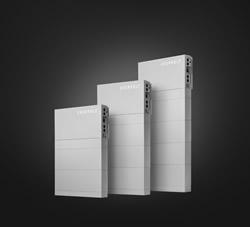 Extract maximum power production from every roof size and shape. HIT® AC Series combines the module efficiency of Panasonic solar panels with the intelligence of Enphase microinverters. A built-in IQ 7X microinverter with Individual MPPT (Module-level Power Point Tracker) tracking helps deliver an all-in-one module that offers design flexibility, reduced installation time, and a higher ROI. Field-replaceable microinverter with no DC wire management required yields lower cost of ownership.