"Made in Germany" technology ensures trouble-free operation of 2 PV plants in Hokuto City skytron energy to start local service support in Japan
Berlin, Germany 1 July 2015. - skytron energy has completed installation of its supervision and monitoring system for two photovoltaic PV plants in Japan in cooperation with Nippon Solar Services GK, a Tokyo based independent power producer funded by Sonnedix Power Holdings. The two plants, each with an installed capacity of 2MW, were placed into operation in February and May of this year in Hokuto City about 2 hours west of Tokyo.

"Nippon Solar Services requires high-performance monitoring, control and supervision technology and have therefore chosen to work with skytron energy. We are very pleased with the cooperation and technology and look forward to working together on future projects", said Mark Bogner, COO of Nippon Solar Services.
PVGuard, which has been installed at the plants in Hokuto City, is the heart of skytron energys monitoring system. It is an efficient tool that provides plant operators with a complete overview on their plants performance at all times. The multi-site and multi-vendor SCADA Platform allows remote plant supervision and O&M management. The software platform is available in Japanese language.
"As a global leading provider of integrated high quality monitoring, control and supervision systems, we are proud to have entered the highly attractive Japanese PV market," said Jörgen Klammer, Managing Director of skytron energy. "At skytron energy we are well positioned to expand our products and services in Japan. We are currently establishing a local service support in the country in order to fulfill all agreements to be entered in the next coming months. We are looking forward to support Japan in its efforts to increase its share of solar energy in its energy mix."
PVGuard has been designed for all customers that need a strong balance sheet. It visualizes and filters relevant information, identifies factors that potentially are creating yield losses and therefore contributes to risk reduction of the energy output of the power plant. Plant owners and investors can check the state of operation via the PVGuard WebPortal that gives fast access to detailed performance and yield characteristics of the plants located anywhere in the world.
skytron energy will present its PVGuard Supervision Platform and more solutions at the International Renewable Energy Exhibition in Tokyo from 29-31 July 2015.
About skytron energy
skytron energy has been developing integrated monitoring, control and supervision systems since 1977. Now one of the leading suppliers in the industry, specializing in utility-scale and commercial power plants, it has installed monitoring and control systems in more than 1,000 plants with a total capacity of 5.5 GWp. The companys core competencies are plant condition monitoring, power plant control, remote plant supervision, system migration of existing power plants, operation & maintenance, and PV asset management. skytron energy is headquartered in Berlin, Germany. As a technology leader, it has received a number of prestigious awards, including the highly coveted Solar Industry Award for the skylog Data Logger System and the InterSolar Award for the PVGuard Supervision Platform and for the StringGuard string current measurement system.
For further information please visit www.skytron-energy.com
Featured Product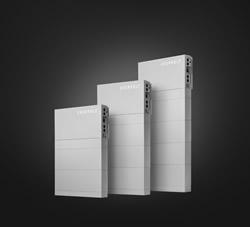 Offer homeowners best-in-class solar and energy storage in one money-saving bundle. Panasonic's new EverVolt™ Series modules come in 350W, 360W, 370W & 380W models and work seamlessly with their EverVolt battery storage - all warrantied by one of America's most trusted brands.