SunEdison and Gamesa sign memorandum of understanding to create a 50/50 joint venture to develop up to 1 gigawatt of wind power plants globally by 2018 --- Gamesa to supply the wind turbines and assume responsibility for the long term operation and maintenance of the wind power plants --- SunEdison to acquire the projects upon the start of construction and once operational, to drop the projects into TerraForm
MARYLAND HEIGHTS, Mo. and MADRID, July 2, 2015 -- SunEdison, Inc. (NYSE: SUNE), the world's largest renewable energy development company, and Gamesa (BME: GAM), a global technology leader in wind energy, today announced that they have signed a Memorandum of Understanding (MoU) to create a joint venture to develop up to 1 gigawatt (GW) of wind energy power plants globally by 2018. SunEdison and Gamesa will each own a 50 percent stake in the joint venture.

Under the terms of the agreement, Gamesa will supply the wind turbines and be responsible for operation and maintenance (O&M) of the wind power plants as part of long term O&M agreements. Gamesa may also provide engineering, procurement, and construction services for the projects. Ownership of the projects will be shared during development; upon construction SunEdison will acquire the projects from the joint venture. SunEdison will purchase additional wind turbines from Gamesa, based upon development volume targets achieved by the joint venture.
"This agreement will accelerate SunEdison's drive to respond to rapid growth in global wind markets," said Paul Gaynor, SunEdison executive vice president of the Americas and EMEA. "By partnering with Gamesa, one of the world's leading wind technology and development companies, we're particularly well positioned to capture the opportunity in India and Mexico, two regions where we already have a strong solar presence."
"This strengthens our position in the global wind energy market," said Carlos Domenech, president and chief executive officer of TerraForm Power. "This joint venture reinforces our commitment to emerging markets."
"This alliance with SunEdison falls under the umbrella of our new Technology Development Programme, within the 2015-2017 Business Plan, and will enable Gamesa to make the most of its technical and management experience, further reinforcing our position as a leading developer. The combination of both companies' strengths would also unlock synergies and maximise project returns," said Xabier Etxeberria, Gamesa's chief executive officer.
"This agreement evidences Gamesa's ability to come up with flexible collaboration and joint investment alternatives with very limited funding requirements," underscored David Mesonero, Gamesa managing director of corporate development.
SunEdison intends to place the power plants acquired from the joint venture on the call rights list for TerraForm Power. It is expected that the definitive agreement, including the initial selection of projects for development from Gamesa's pipeline, will be signed by the end of 2015.
About SunEdison
SunEdison is the world's largest renewable energy development company and is transforming the way energy is generated, distributed, and owned around the globe. The company develops, finances, installs, owns and operates renewable power plants, delivering predictably priced electricity to its residential, commercial, government and utility customers. SunEdison is one of the world's largest renewable energy asset managers and provides customers with asset management, operations and maintenance, monitoring and reporting services. Corporate headquarters are in the United States with additional offices and technology manufacturing around the world. SunEdison's common stock is listed on the New York Stock Exchange under the symbol "SUNE." To learn more visit www.sunedison.com.
About Gamesa
With a track record stretching back 21 years and installation of over 31,200 MW in 51 countries under its belt, Gamesa has established itself as a world technology leader in the wind power industry. Its end-to-end value chain presence encompasses wind turbine design, manufacture, installation and operations and management (over 20,700 MW). Gamesa is also a global benchmark in the development, construction and sale of wind farms, having installed 6,700 MW in Europe, the Americas and Asia.
Featured Product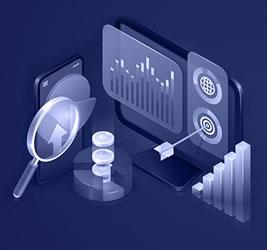 At Precedence Research we combine industry-leading insights with ground-breaking research techniques to help our clients successfully address their unique business challenges and achieve mission-critical goals. Our suite of services is designed to give tailwinds to businesses.