WINAICO works with Opeus Energia to install 1.5 MW of solar modules in a ground mounted installation in Olsztyn, Poland
WINAICO, Taiwans largest PV module brand, was chosen to deliver solar modules to a 1.5 MW ground mounted installation in Olsztyn, Poland. This utility scale installation adds another 1.5 MW of WINAICO project to a booming solar market that already contains numerous commercial and residential installations by WINAICO.

The system consists of 6080 WST-250P6 modules with a combined peak power output of more than 1.5 MW. The utility project was installed and connected in record time by Opeus Energia, further cementing the Polish system integrators reputation as the best contractor for large PV plants in the region. The combined expertise of Opeus Energia and the bankability of WINAICO modules make it easy for investors to participate in future projects.
"The decision to choose WINAICO PV modules was easy for us. Both the investors and our team know the true value WINAICO brings, who represent the best qualities identified with the heart of the global semiconductor industry - Taiwan", said Lukasz Jaworski, Purchasing Director of Opeus Energia. "WINAICO delivers not only the best solar products, but also provides excellent support every step of the way. We look forward to continuing our strong partnership, especially the installation of WINAICOs new high efficiency PERC modules."
"Every job well done with Opeus Energia is built upon the satisfaction we bring to our customers", Velichko Dinov, Regional Manager for WINAICO in Eastern Europe added. "Our quality and workmanship will ensure the PV plant to operate with minimum interruptions, and the insurance package leveraged upon WINAICOs bankability will protect the clients investments against the unexpected."
WINAICO - Manufacturer and system supplier
As a global PV brand based in Taiwan, WINAICO manufactures and distributes crystalline high performance modules worldwide. Furthermore, as a systems house for photovoltaic, WINAICO delivers complete PV system packages.
Target customers include solar specialists, solar technologists, installation specialists and project developers. Installation specialists profit here from the superior product quality of products manufactured in Taiwan in accordance with the highest quality standards, as well as from the comprehensive consultation, planning and maintenance services from WINAICO. Generous stock levels ensure the rapid availability of WINAICO products.
Featured Product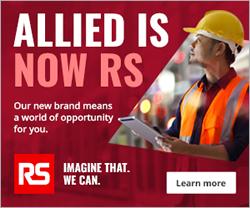 Based off the design pioneered by Anderson in 1953, the two pole SB® connectors set the standard for DC power distribution and battery connections. SB connectors feature a rugged one-piece plastic housing using stainless steel springs to retain the contacts and create the "contact force" that provides extremely low resistance enabling greater electrical efficiency. The SB connectors are also genderless (flip one 180 degrees and they will mate to each other) reducing the customer's bill of materials and providing greater economies of scale when purchasing. The SB series of connectors range in size from SB50 to the SB350. Each family size offers color-coded, mechanically keyed housings designed to prevent both visually and physically cross-mating devices with different voltages. All the connectors are UL rated to 600 volts, so the keys and colors are just identifiers to prevent accidents. Contacts are traditionally Silver plated to minimize electrical resistance while offering supreme durability and reliability.