Partnership pairs largest U.S. solar panel manufacturer with leading bank to offer financial solutions for commercial projects
HILLSBORO, Ore., July 2, 2015 - SolarWorld, the largest U.S. crystalline-silicon solar manufacturer for 40 years, today announced a partnership with Bank of the West to finance commercial-scale solar systems, rounding out the solar producers financing options in its SolarWorld Financial Solutions Program. In many cases, customers will enjoy the financial and environmental benefits of a solar power system without initial capital investment.

Under the partnership, qualified SolarWorld customers will be eligible to finance their commercial solar systems through Bank of the West using highly competitive solutions that include loans, operating leases, capital leases and, for qualified state and municipal government entities, tax-exempt municipal leases.*
"Our primary goal is to help our customers grow their businesses," said Ardes Johnson, U.S. vice president for sales and marketing for SolarWorld. "Many installation firms find they have the technical capability but not the financing support they need to drive business in the commercial segment. This new partnership will provide the boost they need."
The partnership with Bank of the West - a San Francisco-based financial services holding company with more than 10,000 employees staffing 600 retail, wealth, commercial and corporate banking offices - adds to the SolarWorld Financial Solutions suite of financing options. The program is dedicated to helping SolarWorld customers close more business in systems exceeding 50 kilowatts by acting as consultant and intermediary among various funding sources.
"Bank of the West has a strong commitment to enhancing energy efficiency," said James Elwood, managing director of Bank of the Wests Vendor Finance Group. "SolarWorld commercial customers will benefit from this initiative with very attractive financing and leasing options. Were excited to be in a partnership that helps our businesses community and the region as a whole."
SolarWorld Financial Solutions applies its expertise to offer the most appropriate and competitive services, including financial analysis and presentation materials. It also consults with customers to determine the best financial products for projects, including operating leases, capital leases, municipal leases, as well as PACE, PPA and loan financing.
For business owners and retail customers interested in receiving a solar consultation, please access more information on SolarWorlds site. For channel-partner inquiries, please write SWFS@SolarWorld.com. To visit SolarWorlds location at the trade show Intersolar in San Francisco, go to booth 7411 at Moscone Center West.
*Subject to credit approval by Bank of the West. Consult your tax advisor for information on tax consequences or benefits.
About SolarWorld REAL VALUE: SolarWorld manufactures and sells high-tech solar power solutions and in doing so contributes to a cleaner energy supply worldwide. As the largest solar producer in the United States and Europe, SolarWorld employs about 3,400 people and carries out production in Hillsboro, Ore., and Freiberg and Arnstadt, Germany. From the raw material silicon to solar wafers, cells and panels, SolarWorld manages all stages of production ‒ including its own research and development. The company maintains high social standards at all locations across the globe and is committed to resource- and energy-efficient production. Headquartered in Bonn, Germany, SolarWorld was founded in 1998 and its stock has been publicly traded since 1999. Connect with SolarWorld on Facebook, Twitter and www.solarworld.com.
Featured Product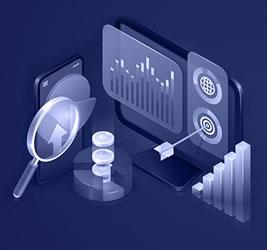 At Precedence Research we combine industry-leading insights with ground-breaking research techniques to help our clients successfully address their unique business challenges and achieve mission-critical goals. Our suite of services is designed to give tailwinds to businesses.