With Wind, Solar Energy on the Rise Nationwide, Coal Cant Compete
San Francisco, CA - Alliant Energy, a major Iowa utility, has committed to phase out coal use at six of its plants in the state, marking the 200th coal plant to shut down in the United States. This marks a milestone in the countrys transition to clean energy and underscores Iowas growth as a clean energy state. The announced coal plant retirements are the result of the Sierra Clubs Beyond Coal campaign advocacy, which has been a driving force in the national transition to renewable sources of power. The retirement of 200 coal plants nationwide represents the phase out of nearly 40 percent of the 523 U.S. coal plants that were in operation just five years ago. The work of Sierra Club and more than 100 allied organizations to retire these plants and replace them with clean energy has enabled the United States to lead the industrialized world in cutting global warming pollution, and has put the White House on firm footing to push for a strong international climate accord in Paris at the end of this year.

"The days of coal-fired power plants putting Americans at risk are coming to an end," said Michael Brune, Executive Director of the Sierra Club. "In Iowa and across the country, people are demanding clean air and clean water—and they are winning. Iowa is a leader in Americas transition from coal to renewable energy, and is providing a model for other communities as they demand and realize a 100 percent clean energy future."
Todays landmark settlement requires Alliant to phase out coal use or install pollution controls at all eight of its coal-fired power plants to comply with the Clean Air Act. The plants were emitting more pollution than was allowed by the companys air permits, contributing to an estimated 32 deaths and 541 asthma attacks annually, and costing local residents $15.3 million in healthcare bills each year according to plant-level 2010 estimates by Clean Air Task Force (CATF).
"Every step we take to reduce coal use helps Americans breathe easier, and the 200th coal plant to announce its retirement since the launch of the Beyond Coal Campaign is a great milestone for public health and for the environment," said Michael R. Bloomberg, U.N. Secretary-General's Special Envoy for Cities and Climate Change and founder of Bloomberg Philanthropies which has committed $80 million to support the Beyond Coal campaign. "Everyone who has worked hard to help the campaign succeed deserves a lot of credit. Less reliance on coal is the reason why the U.S. has reduced its carbon footprint more than any other country since 2006."
Todays announced retirements highlight the relentless progress of Sierra Club and its allies to phase out coal plants at a rate that has averaged one coal plant every ten days since 2010; over the same period, the U.S. has installed unprecedented wind and solar power generation capacity.
As we make this transition to clean energy, it is essential to protect the livelihoods of workers and communities traditionally reliant on coal. The Sierra Club is working to advance these efforts through our Beyond Coal campaign, our Labor Program, and our federal policy advocacy.
In 2009, the pollution from the 200 coal plants now slated for retirement caused 6,000 heart attacks, 60,000 asthma attacks and 3,600 deaths each year. The plants emitted more than 188 million metric tons of carbon pollution, equivalent to the annual emissions of more than 39 million passenger vehicles. The coal plants also emitted more than 7,600 pounds of mercury each year. Mercury, a potent neurotoxin, contributes to thousands of birth defects and neurological disorders, putting communities surrounding coal plants at higher risk.
"You havent seen fear until youve seen a patient fighting to breathe, and their loved ones powerless to help. After the coal plant in my own community retired, I became very active in the fight for cleaner air across the state line in North Omaha, Nebraska," said Patricia Fuller, a retired nurse and lead volunteer with the Sierra Club Beyond Coal campaign from Council Bluffs, Iowa. "We urged Nebraska to 'get in the game like Iowa on clean energy, and now Omaha is on the path to tripling its share of clean, renewable energy. Im proud that Iowas clean energy success continues to inspire other communities to take action."
As coal plants are retiring at record rates, states are also making major investments in wind and solar power, fueling the transition to a clean energy economy. Iowa, for example, already generates more than a quarter of the energy powering homes and businesses from wind farms, ranking first in the nation in power generated by wind. Nearly 7,000 Iowans are now employed in the fast-growing wind energy sector, more than any other state, and Iowa has the potential to generate 100 times its current wind energy output. Iowa provides a model for neighboring states to phase out coal and capitalize on clean energy, which can also be a cost-efficient and commonsense way to meet the U.S. Environmental Protection Agencys forthcoming Clean Power Plan requirements.
Recognizing that coal is dirty, unnecessary and increasingly uneconomical, smart utility and energy companies are transitioning to cleaner, renewable sources of energy. Clean energy sources like wind and solar have increased four-fold since 2005, as the prices for clean energy have plummeted.
Featured Product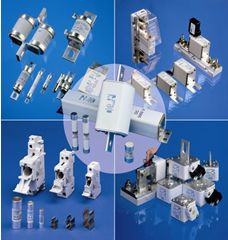 SIBA Fuses: your trusted source for all your circuit protection applications, from solar power to wind power. We are the world leaders in these applications and the most trusted name for your circuit protection needs. We have been working for over 70 years in semiconductor fuses, including ULTRA RAPID®, medium, and high voltage, standard European, miniatures, electronic fuses, and a wide range of DC rated fuses (24 VDC - 5000 VDC) for all types applications. We work with medium and high voltage fuses for protection of transformers, including submersibles, motors, medium and high voltage switchgear, compact substations, cable feeders, and high voltage capacitor circuits. New: Full line of PV UL Listed fuses and fuse holders. Contact us today for more information on our products and services.