Strathcona Solar installs 3 rooftop PV arrays to community buildings in Eastern Ontario Township of Leeds and Thousand Islands; Investment in microFiT projects to bring in revenue for municipality
Belleville (Ontario), August 19, 2015.--Strathcona Solar Initiatives, a multiple award winning full service integrator in Southeastern Ontario, recently installed three separate high-yielding solar rooftop arrays to community buildings throughout the Township of Leeds and the Thousand Islands in Eastern Ontario. All systems are contracted under the microFiT program with the IESO (Independent Electricity System Operator, formerly Ontario Power Authority), which guarantee a fixed price per kilowatt hour over a 20 year term.

Located in Eastern Ontario, the township not only is home of the legendary Thousand Islands and the picturesque northern tip of the Adirondack Mountains, but also includes the Frontenac Arch Bridge, one of only sixteen UNESCO World Biosphere Reserves in Canada. Protecting its pristine environment has become a chief focus for the township that proudly celebrates not only its rich cultural heritage but also its tremendous success as a tourist attraction. As the leadership passed the budget to include the three solar installations along with other lighting efficiency measures, Mayor Joe Baptista told the Council of Leeds and the Thousand Islands, "the investments made in this budget will contribute towards making the Township a great place to live, work and play; both now and in the future."
Strathcona Solar Initiatives designed and installed 10 kilowatt solar arrays on the flat roofs of several community buildings throughout the township. As soon as the systems were commissions this July, they started generating to what is going to be a total of over 38,000 kilowatt hours annually, or the equivalent of carbon sequestered by 21.5 acres of forest.
As the arrays are contracted by the IESO to produce clean, emission-free energy the township receives revenue for each kilowatt hour of solar energy produced. Michael Touw, Director of Public Works for the Township of Leeds and the Thousand Islands, comments that the decision to implement solar in the investment portfolio this was a small yet decisive step for the community.
"The Township looks at the investment in these three projects as the first of several steps in implementing its Energy Management and Demand Conservation Plan and in promoting the use of renewable energy in an economically responsible fashion," Mr. Touw comments. "We are blessed with a beautiful natural environment and want to ensure that it is protected for future generations."
Karl Hollett, the CEO of Strathcona Solar and its parent company, Strathcona Energy Group, commends the leadership for switching to solar. "We are proud to call Eastern Ontario our home not least because the tremendous natural beauty of the region. The solar installations are a strong sign that the Township of Leeds and Thousands takes its role as steward of the environment seriously. But it also shows that solar energy plays an important role as solid economic investment opportunity municipalities can rely on for decades."
About Strathcona Solar Initiatives — Full Service Solution
Strathcona Solar is an award winning full service solutions provider located in Ontario that specializes in the design, installation, and maintenance of solar initiatives. Strathcona Solar provides client specific sales, engineering, as well as operational support for solar applications from high-yielding solar trackers to rooftop and ground-mount solar, solar pumps, and solar lights. All solutions are engineered using only the highest quality components from proven global partners. Strathcona Solar Initiatives is part of the Strathcona Energy Group (SEG) which specializes in providing vertically integrated solutions for the next generation of photovoltaics.
www.strathconasolar.com
About Strathcona Energy Group - Making Energy Together
Strathcona Energy Group (SEG) is a Canadian-based holding company specializing in vertically integrated solutions for the next generation of photovoltaics. Group members provide manufacturing for over 200 MW of top-performing solar modules, from building-integrated solar and market revolutionizing PV and ACPV modules, to mounting components as well as EPC, sales, and installation services. Strathcona and its subsidiaries offer services spanning from utility scale and commercial to agricultural and residential solar applications across the globe.
www.strathconaenergy.com
Media Contact
Susanne F. Quinn, Head of Corporate Communications
Email: Susanne.Quinn@strathconaenergy.com
Phone: +1 (478) 230-3347
Featured Product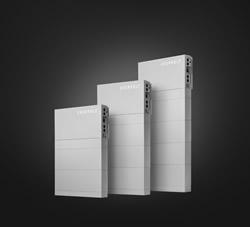 Renewable energy stored in an EVERVOLT home battery system is the perfect backup plan against an uncertain utility grid and weather events. Run key appliances longer and live life when the unexpected happens. EVERVOLT battery storage systems are covered by a complete 12-year warranty from Panasonic.