OpenLink announced this morning that Gaznat has implemented OpenLink's Optimization solution for physical asset portfolio optimization.
London and Vevey, August 25, 2015 - OpenLink, the global leader in trading and risk management solutions to the energy, commodities, corporate, and financial services industries, today announced that Gaznat has gone live with its Optimization solution for physical asset portfolio optimization.

Based in Vevey, Switzerland, Gaznat is a supplier and transporter of high pressure natural gas to Western Switzerland. Natural gas distributors such as large industrial services around the Lake Geneva area, and private companies count among Gaznat's main clients.
An existing client of OpenLinks IRM solution, an energy trading and risk management platform encompassing; deal capture, reporting, project planning, risk management, settlement and invoicing - Gaznat decided to select the portfolio optimization module, and is now fully live with the new functionality after one month configuring the solution.
Gaznats initial two year optimization horizon for its physical network includes:
- Long and short term procurement contracts of its natural gas supplies
- Storage of the physical gas
- Transport capacity of gas pipelines
Xavier Meyer the ETRM Manager at Gaznat advised: "We are now able to model our physical network in the Optimization suite, to produce vastly more efficient scheduling based on the inter-dependencies of each asset. Something which will be a great improvement and will enable us to unlock the full value of our physical assets."
Roland Jones, Managing Director of the IRM Division at OpenLink said: "Energy assets such as power plants, storage facilities, and pipelines often represent the largest source of risk or reward within an energy portfolio, and the most forward-thinking energy companies seek to maximize the value from their assets. This means lowering costs through more efficient operation, and increasing revenue from trading around each assets constraints and opportunities, typically resulting in a 1-3% efficiency gain. We are delighted to support Gaznat in their drive for increased value."
-ENDS-
About OpenLink
Founded in 1992, OpenLink (www.openlink.com) is the global leader in Transaction Lifecycle Management (TLM) software for the commodity, energy and financial services industries. OpenLink's products address portfolio management, trading, risk management, and operations processing for both financial and physical assets.
Owned by leading private equity investment firm Hellman & Friedman, OpenLink is a global software and services business that has grown both organically and through strategic acquisitions, to achieve revenues in excess of $300 million. The company serves over 500 clients, including 12 of the world's largest commodity and energy companies, 9 of the largest financial institutions, and 13 of the largest central banks. OpenLink has 1,200 employees in 14 global offices on five continents, with headquarters outside New York City and field offices in Houston, Manhattan, London, Berlin, Vienna, Toronto, Tulsa, São Paulo, Mexico City, Bangalore, Singapore, Dubai and Sydney.
OpenLink has received numerous industry awards and recognition, including citations as the industry leader in Commodity/Energy Trading and Risk Management (C/ETRM) systems, and first-in-class ranking by Energy Risk magazine, with analyst firms Gartner and Chartis citing OpenLink as a leader in Financial platforms.
Media Contacts
Michael Golding
Global Head of Public Relations
OpenLink
michael.golding@openlink.com
Mobile: +44 (0)7766398912
Featured Product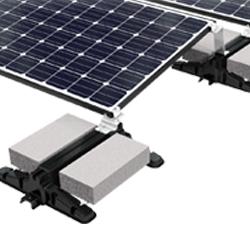 The Power Rail™ Commercial Mounting System is designed with the professional PV solar installer in mind. Both the XD/UD and LD/MD rails feature single tool assembly with the revolutionary patented RAD™ Lock-in-Place bolt for fast and secure module clamping. The high strength marine-grade aluminum rails include an integral wiring channel for securing cables and providing a professional finish.