Integration of Talent and Resources Expands Development Opportunities
SAN DIEGO, Calif. and BROOKLYN, New York (August 25, 2015) - EDF Renewable Energy (EDF RE) today announced that it has closed the acquisition of OwnEnergy, Inc. (OwnEnergy) - a national developer of mid-sized wind projects. The transaction encompasses 100% of OwnEnergys assets, including its pipeline of future wind projects.

Since its founding in 2007, OwnEnergy has demonstrated its acumen to build partnerships with individuals, companies and communities with one simple goal: to create a platform for local clean energy entrepreneurs to lead the development of renewable energy projects. Today, the 20-person team boasts a successful development track record with eight wind projects either in a construction or operating phase. These projects represent 329 megawatts (MW) of developed wind energy assets sold to third parties. In addition, the company has built a robust portfolio of development assets through their innovative local partner business model.
"We are thrilled to welcome the OwnEnergy team to the EDF Renewable Energy family. We
worked collaboratively during the due diligence to ensure that our respective cultures and
customer oriented focus would fully align. Today, I am happy to make this announcement with
the utmost confidence in our future success," stated Tristan Grimbert, CEO and President of
EDF RE. "OwnEnergys business model taps into the entrepreneurial spirit of farmers, ranchers
and other community leaders across the country with a focus on the mid-size market of off-
takers.
"Joining an entrepreneurial powerhouse like EDF Renewable Energy is a perfect fit for us," said Jacob Susman, CEO of OwnEnergy. "They are acquiring us for the same reason that brand name corporations are buying our clean power - we are a successful entrepreneurial company that puts the community first. Our management team was able to scale the business in the face of a tough economy and an unstable policy environment. We are proud of the business OwnEnergy has built and look forward to developing more community-centric wind farms alongside our new EDF RE colleagues."
EDF Renewable Energy is one of the largest renewable energy developers in North America with 6 gigawatts (GW) of wind, solar, biomass, biogas, and storage projects developed and an installed capacity of 3.2 GW.
Featured Product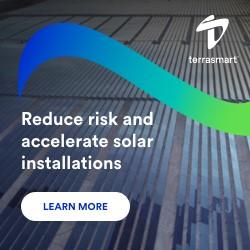 We push the limits in renewable energy, focusing on innovation to drive progress. Pioneering new solutions and ground-breaking technology, and smarter ways of working to make progress for our clients and the industry.