Shows Potential for Commercial-Scale Storage and Distribution
RIVERSIDE, Calif.--Only a year after flipping the switch on a $10 million carbon-free energy system powered by SolarMax Technology-donated panels, the University of California Riverside Center for Environmental Technology (C-Cert) solar demonstration project continues to attract worldwide attention from the renewable energy industry. Key stakeholders, including policy makers, hope the visibility surrounding the cutting-edge pilot project spurs more exploration in how to make battery stored solar commercially viable.

The public-private initiative, the first renewable energy partnership of its kind between industry, education and government, demonstrates how solar can not only be used to power facilities and vehicles - but, also be put back into the power grid through battery storage. That capability hints at a future in which abundant reserves of clean, green solar energy could be used to supplant power now emanating from fossil fuel-burning plants.
SolarMax Technologys panels rest atop seven parking structures at the C-CERT facility, located on Columbia Avenue in Riverside. The photovoltaic panels, valued at more than $800,000 and covering some 200 parking spaces, generate an estimated 500 kW of electricity - enough to power a trio of UC-Riverside buildings as well as five electric vehicle charging stations. Excess generation capacity goes to a pair of refrigerator-sized batteries, supplied by China-based Winston Battery, which can store up to 2 megawatts of power.
The storage capability excites industry advocates looking for ways of increasing the reliability of renewable energy generation - particularly in off-peak periods - or climates in which sunshine may not be abundant. Lawmakers and environmental advocates seeking to increase the ratio of renewable energy as a percentage of total power used by consumers view storage as the key to further reducing the worlds dependence on fossil fuels.
"The implications for the environment, industry, and the generations that follow are breathtaking," said SolarMax Technology Executive Vice President Ching Liu. The C-CERT project is an extremely ambitious undertaking. But, we also see it as a game-changer in terms of solars potential and we are honored that UC-Riverside approached us to join the public-private partnership. What we need to do now is figure out how best to scale a model like this for commercial use."
About SolarMax Technology, Inc.
Founded in 2008, SolarMax Technology specializes in residential solar systems. The Riverside, California-based company continues to be one of the fastest growing companies in its space, having installed more than 4,800 systems since inception. It employs a workforce of 164 professionals across its Southern California base of operations, which also includes offices in Diamond Bar, Temecula, and San Diego.
Featured Product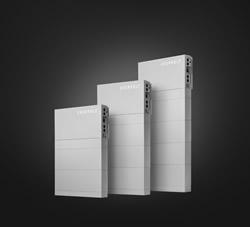 Renewable energy stored in an EVERVOLT home battery system is the perfect backup plan against an uncertain utility grid and weather events. Run key appliances longer and live life when the unexpected happens. EVERVOLT battery storage systems are covered by a complete 12-year warranty from Panasonic.