Solar Power International 2015, held at the Anaheim Convention Center, Anaheim, California, September 14-17, 2015
SEOUL, South Korea, Sept. 9, 2015 -- Hanwha Q CELLS Co., Ltd. ("Hanwha Q CELLS" or the "Company") (Nasdaq: HQCL), one of the world's largest photovoltaic manufacturer of high-quality, high-efficiency solar modules, will host investor meetings at Solar Power International 2015, held at the Anaheim Convention Center, Anaheim, California, September 14-17, 2015. Representing the Company are Chairman and CEO, Mr. Seong-woo Nam; CFO, Mr. Jay Seo; and Mr. Sean Park, Senior Director Strategic Planning/IR. The Company will be located at Booth 2505.

Jay Seo, CFO commented, "We continue to see increased investor interest following the February merger with Q CELLS and from our improving financial results. A number of investor groups have been scheduled for management meetings at our booth, and we will also participate in investor forums off-site connected with the SPI exhibition. Our company is now one of the largest in the solar industry with cell and module capacity targeted at 4.3 GW by year end, and full year 2015 shipments forecasted at 3.2-3.4 GW. The US market has become increasingly important to the Company's success and more than one-third of our shipments were to North America during 2Q15. We previously announced a 1.5 GW module supply agreement with US-based NextEra Energy Resources, the world's largest producer of renewable energy. The agreement was the largest module supply contract to date in the solar industry."
Mr. Seo noted, "The remainder of 2015 looks bright as we expect accelerating shipments, improved profitability, and progress towards our aggressive expansion goals. The third quarter will be aided by a recent positive EUR45.9 million (US$51 million) arbitration settlement with the insolvency administrator related to the prior Q CELLS insolvency proceedings. The favorable arbitration outcome will have a positive effect on third quarter profit and be reflected as a one-time non-cash event on the income statement."
About Hanwha Q CELLS
In February 2015 Hanwha Q CELLS Co., Ltd. (NASDAQ: HQCL) emerged as a new global solar power leader from combining two of the world's most recognized photovoltaic manufacturers, Hanwha SolarOne and Hanwha Q CELLS. The combined company is listed on NASDAQ under the trading symbol of HQCL. It is headquartered in Seoul, South Korea, (Global Executive Headquarters) and Thalheim, Germany (Technology & Innovation Headquarters) and is the world's largest solar cell manufacturer as well as one of the largest photovoltaic module manufacturers. Due to its diverse international footprint including facilities in China, Malaysia, and South Korea, Hanwha Q CELLS is in a unique position to flexibly address all global markets, even ones with import tariffs, such as the United States and the European Union. Based on its well respected "Engineered in Germany" technology, innovation and quality, Hanwha Q CELLS offers the full spectrum of photovoltaic products, applications and solutions, from modules to kits to systems to large scale solar power plants. Through its growing global business network spanning Europe, North America, Asia, South America, Africa and the Middle East, the company provides excellent services and long-term partnership to its customers in the utility, commercial, government and residential markets. Hanwha Q CELLS is a flagship company of Hanwha Group, a FORTUNE Global 500 firm and a Top-Ten business enterprise in South Korea. For more information, visit: http://investors.hanwha-qcells.com
Featured Product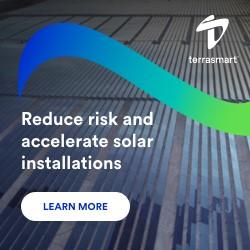 We push the limits in renewable energy, focusing on innovation to drive progress. Pioneering new solutions and ground-breaking technology, and smarter ways of working to make progress for our clients and the industry.