See both the Ground Mount XL and the Phantom XL Lo-Pro at Booth #518 at this years SPI.
September 15, 2015 - Zilla Corporation, the industry-leading producer of integrated solar mounting and racking systems, announces the launch of two new additions to its XL family of products at Solar Power International (SPI) - the Zilla Ground Mount XL and the Zilla Phantom XL Lo-Pro.

The new Ground Mount XL is designed to be durable, low-maintenance, and rapidly deployed in the field. The Ground Mount XL is UL 2703 approved with fully integrated grounding and has a minimal number of components, making it one of the simplest structures on the market to build. Composed of a light gauge structural steel, and fully engineered in the USA, it delivers both low material costs and shorter lead times. And the Ground Mount XL can be delivered anywhere in the US within just a few weeks for faster and more economical MW+ utility scale installations. From beginning to end, Zilla provides service and support throughout the design, engineering, procurement, delivery and field installation processes to ensure a better bottom line for your projects.
The new Phantom XL Lo-Pro is a low profile version of our rail-less pitched roof solar mounting system, with two height options for increased flexibility. This fully flashed, watertight, self-grounded installation attaches anywhere on a composite roof, attaching directly to sheathing or structure. These unique qualities allow for installation in almost any configuration to reduce installation time and provide more flexible layout options than ever.
"Our 30 years of experience working across all aspects of installation and design have given us unique insight into what builders and installers of all types and sizes truly need in the field," Zilla Corporation CTO, Dave Kreutzman said. "Our innovative team constantly seeks new ways to provide integrated solutions that are faster, safer and stronger, allowing for doing more in less time. With the addition of the Zilla Phantom XL Lo-Pro and the Ground Mount XL, we are proud to bring that level of versatility to any type of project."
See both the Ground Mount XL and the Phantom XL Lo-Pro at Booth #518 at this years SPI, or, if you cant be in Anaheim for the show, visit us at zillarac.com to learn more.
About Zilla
Zilla Corporation makes solar installations more practical and affordable through product design
and innovation. As the manufacturer of Zilla products, Zilla Corporation distributes solar installation components and engineered solar mounting systems to customers worldwide and is the racking partner of the Sun Bandit Solar Hybrid Energy System. Zilla Corporation is located in Lafayette, CO.
Visit zillarac.com to learn more.
Featured Product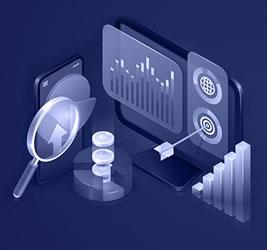 At Precedence Research we combine industry-leading insights with ground-breaking research techniques to help our clients successfully address their unique business challenges and achieve mission-critical goals. Our suite of services is designed to give tailwinds to businesses.