An interview with Guillaume Perron-Piché, Policy Officer, European Suppliers of Waste to Energy Technology
SMi Group are delighted to have Guillaume Perron-Piché present at the 8th annual conference on Energy from Waste when it returns to London this December. His keynote address entitled: The Future of Energy from Waste Technology, will provide a legislative overview to fulfil BREF (Best Available Technique Reference Document), Circular Economy and Energy Union demands, as well as provide insight into the latest technological developments in EFW.

In the run up to the event SMi Group spoke to Guillaume Perron-Piché about his upcoming presentation and about the energy from waste sector.
When asked about his participation at the forthcoming show, he said:
"In this conference, I will shed light on the European legal framework…The task and chance we have as ESWET is to keep track of various initiatives across the EU, while also trying to understand what is going on in the minds of decision-makers…I hope to bring an insight into those policies that will be relevant for the sector in the future, thus helping professionals anticipate the next challenges, being informed about ongoing topics and allowing them to use this information in their marketing activities."
"The UK starting mostly from scratch in the respect of heat utilisation from Waste-to-Energy plants, I am particularly curious to see how district heating from waste projects can be set-up - and succeed - in a competitive environment where public opposition is widespread. Pulling this act together is really amazing!"
On the EU and its initiatives surrounding the circular economy, he commented:
"The Circular Economy is a good opportunity firstly to end landfilling, a manifestly non-circular activity. Of course, some will claim that the same is true for incineration that all can be recycled, but this does not match the reality of products & waste. The Circular Economy should be about better products and better consumption patterns, which will go the longest way to improving the environment. When it comes to residual waste nevertheless produced, or to the stocks of unrecyclable products still held everywhere from households to businesses, Waste-to-Energy will have a role to play for decades to come. And we should not forget that even when living more in a Circular Economy, every good will eventually reach the end of its useful life. Making this understood in Brussels is ESWETs key preoccupation."
Read the full Q&A at http://bit.ly/1K40Hi9
Energy From Waste 2015
7th & 8th December
Holiday Inn Regents Park
www.efw-event.com
---end---
About SMi Group:
Established since 1993, the SMi Group is a global event-production company that specializes in Business-to-Business Conferences, Workshops, Masterclasses and online Communities. We create and deliver events in the Defence, Security, Energy, Utilities, Finance and Pharmaceutical industries. We pride ourselves on having access to the worlds most forward thinking opinion leaders and visionaries, allowing us to bring our communities together to Learn, Engage, Share and Network. More information can be found at http://www.smi-online.co.uk
Featured Product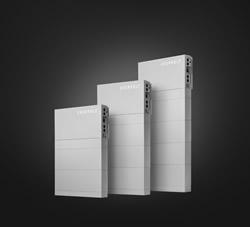 Extract maximum power production from every roof size and shape. HIT® AC Series combines the module efficiency of Panasonic solar panels with the intelligence of Enphase microinverters. A built-in IQ 7X microinverter with Individual MPPT (Module-level Power Point Tracker) tracking helps deliver an all-in-one module that offers design flexibility, reduced installation time, and a higher ROI. Field-replaceable microinverter with no DC wire management required yields lower cost of ownership.