CICERO, Ill., Oct. 01, 2015 -- Broadwind Energy, Inc. (NASDAQ:BWEN) today announced $6 million in new gearing orders to be produced by its Brad Foote Gear Works, Inc. subsidiary.

Broadwind President and CEO Peter Duprey stated, "As the fleet of more than 48,000 wind turbines installed in the U.S. starts to age, we are seeing growing opportunities for replacement wind gearing which is helping to offset weak oil and gas and mining orders."
About Broadwind Energy, Inc.
Broadwind Energy (NASDAQ:BWEN) applies decades of deep industrial expertise to innovate integrated solutions for customers in the energy and infrastructure markets. From gears and gearing systems for wind, oil and gas and mining applications, to wind towers and specialty weldments, to comprehensive remanufacturing of gearboxes and blades, to operations and maintenance services, we have solutions for the energy needs of the future. With facilities throughout the U.S., Broadwind Energy's talented team of nearly 800 employees is committed to helping customers maximize performance of their investments—quicker, easier and smarter. Find out more at www.bwen.com
Featured Product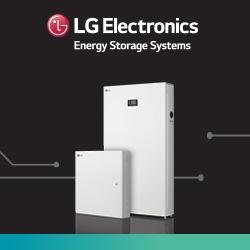 LG Solar is transforming today's solar landscape, offering precision-manufactured and high-efficiency solar panels for homeowners who demand high performance, reliability and consistently strong energy yield from a brand they can trust. LG modules feature outstanding durability, appealing aesthetics and high-efficiency technology, backed by a limited 25-year product, performance and labor (up to $450) warranty. Homeowners who purchase LG Solar modules know they're protected by a diversified global brand.