With this acquisition, the global leader in the renewable energy industry strengthens its international portfolio with a total of more than 980 MW under management in Asia, America and Europe.
Vector Cuatro first entered the UKs renewable energy market in 2011 as a Technical Advisor for a solar PV power projects. Thus, the UK has become one of the companys priority markets regarding its future international expansion. With this experience and due to the strong demand for its services, Vector Cuatro opened a new office in London in February of 2015.

The newly assumed 83 MW in the United Kingdom add to Vector Cuatros portfolio of assets under management in three of the five continents, which already exceeds a total of 980 MW. In September 2014, the company was incorporated into the Italian Falck Renewables Group (FKR.MI), a leader in the European renewable energy industry and is listed on the Milan Stock Exchange. The integration of the two companies, combining complementary geographic and technological coverage, is expected to enhance the capabilities of the Group which currently manages more than 300 MW in the UK.
The Firm continues its strong growth by acquiring new projects and entering different markets. With a professional experience of more than 10 years dedicated to the renewable energy industry, Vector Cuatro currently operates in 22 countries worldwide and relies on a track record of 16 GW distributed throughout the entire value chain of the projects.
Featured Product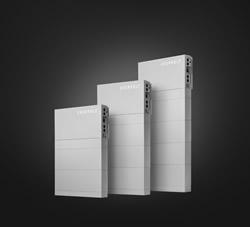 Offer homeowners best-in-class solar and energy storage in one money-saving bundle. Panasonic's new EverVolt™ Series modules come in 350W, 360W, 370W & 380W models and work seamlessly with their EverVolt battery storage - all warrantied by one of America's most trusted brands.