The commercial solar sector has trailed the residential and utility solar markets is no secret. But with changing incentives, as well as enormous opportunity to cover vast rooftop spaces with solar power some are starting to take a harder look at what type of opportunity commercial rooftop solar represents.
Wiser Capital in California recently undertook such a study looking at commercial buildings in the northeast and it found that the opportunity is gigantic, 95 gigawatts of solar panels could be installed on commercial rooftops in the region. A commercial solar rooftop. Courtesy Wiser's Facebook page.

The study looked at a number of factors in making its assessments. "A solar market must have adequate available capacity to entice installers to set up shop, potential savings to the host facilities and a large enough pool of investment opportunities for financiers to dedicate resources to the region," the capital investment firm explained.
The report looked at available commercial roof space, utility rates, an average cost per watt to install solar, and regional incentives. It focused on the region as a whole and targeted two of the hotter solar markets, New York and Massachusetts, for a more detailed investigation.
Wiser found that there are 274,637 commercial buildings in the northeast that would be a good host for solar power. Further it assumed that the average mid-scale solar system size is 350 kilowatts in the region. "This assessment yields over 94,733 megawatts of potential solar installations," the group stated in the report.
The firm explained that the mid-tier commercial market is ripe for investments in solar power and represents a $67.5 billion investment opportunity. In New York alone that could be up to $20 billion and Massachusetts, $11.5 billion. Those are the figures for putting solar on all the buildings in the market segment.
The Wiser group said the potential for solar development in the commercial market is great. It's been hampered because financing options have lagged and people weren't aware of the investment opportunity but that's starting to change.
Wiser also contended that geographic location isn't always the main determinant in why a region is a good investment or not. "In solar, the size of a state and its longitude position on the globe are not necessarily correlated with its solar capacity," it stated. "Instead, for distributed solar, the number of buildings and population are much more important."
Featured Product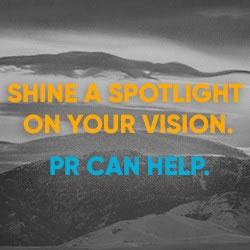 FischTank Marketing and Public Relations provides communications and marketing services to both start-up and established renewable energy companies. We provide media relations, content writing, digital/social media, and other marketing support to companies working in sectors spanning solar, LED lighting, energy storage, hydrogen, battery development and manufacturing, alternative fuels, and more. Our clients have been featured in top tier media including print, online and broadcast.