This North African operator has been experiencing a problem that is common to many E&P companies - being the ability to accurately track AFE budgets and associated expenditure.
This North African operator has been experiencing a problem that is common to many E&P companies - being the ability to accurately track AFE budgets and associated expenditure.

Current low oil prices mean that no E&P company can afford the luxury of budget overspends; whether shared with a Joint Venture Partner or not. In an attempt to 'buck the trend', this Operator turned to TouchstoneEnergy for help.
Following a detailed review of their requirements, TouchstoneEnergy presented its EnergyFlow Business Process solution including AFE Request and Approval process to help resolve this issue. An on-site workshop was held with the Senior Management Team and it was concluded EnergyFlow would represent a sensible investment in these challenging economic times.
Through the rollout of the new process, the Operator aims to improve compliance and reduce overspend by as much as 100%; which could result in an annual saving of up to US$1.5 million.
EnergyFlow's seamless integration with SunSystems will assist further with budget control. An approved AFE is automatically integrated with SunSystems to create the AFE record and associated budget, enabling budget vs actual expenditure reporting. Integration with the SunSystems budget ledgers allows unbudgeted expenditure to be quickly identified.
The core EnergyFlow AFE Request process enables the AFE to follow a defined workflow for request, completion, review and approval before creating the budget in SunSystems. A series of email alerts are generated to both alert and inform at all stages of the process, thus enabling approvers and managers to remain pro-active in their management of AFE related spend.
AFE templates allow the process to remain flexible to meet individual requirements, and each AFE type may be routed for approval differently. There is full support for Supplemental AFE's and Revisions. Real time review and reporting functionality ensures the users are able to track exactly where their request is in the process, and assist with identifying bottlenecks.
EnergyFlow can calculate the JV Partner's share and use this information for forecasting cash calls in advance of preparing Billing Statements when actual expenditure is incurred.
Why work with TouchstoneEnergy?
TouchstoneEnergy is the leading IT and Business Systems supplier to the international energy market. Our systems support in excess of $15 billion of investment in oil and gas appraisal, exploration and development. Our expertise spans accounting, procurement, business process management, supply chain management and asset management designed specifically for the oil and gas and renewables sectors. More than 3,000 users in 44 countries use real-time, multi-currency, multi-lingual solutions from TouchstoneEnergy.
More details on EnergyFlow or any other systems requirement you may have, please contact TouchstoneEnergy on Tel No. +44(0)207 121 4700 or visit our website www.touchstoneenergy.co.uk
Featured Product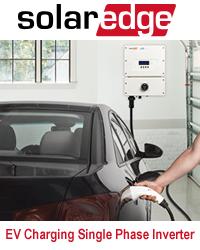 The SolarEdge PV inverter combines sophisticated digital control technology with efficient power conversion architecture to achieve superior solar power harvesting and best-in-class reliability. The fixed-voltage technology ensures the solar inverter is always working at its optimal input voltage over a wider range of string lengths and regardless of environmental conditions. A proprietary data monitoring receiver has been integrated into the inverter and aggregates the power optimizer performance data from each PV module. This data can be transmitted to the web and accessed via the SolarEdge Monitoring Portal for performance analysis, fault detection and troubleshooting of PV systems.