Strathcona Energy Group has secured $250 US million in construction financing through 1784 Solar, LLC
Belleville (Ontario), OCTOBER 21, 2015. — Strathcona Energy Group (SEG), a Canadian-based holding company specializing in vertically integrated solutions for the next generation of photovoltaics, announced today that the company has secured $250 US million in construction financing through 1784 Solar, LLC, which is managed by 1784 Capital Holdings

Strathcona has already secured initial expenditure funding to complete the construction and installation of commercial solar projects by SEGs subsidiaries. The interim loans will primarily benefit Strathconas EPC provider, which has $85 million in commercial and municipal solar projects to be installed over the next 18 months. Funding will also be available for the construction of smart energy systems, renewable energy EPC services, as well as manufacturing support for project-specific delivery.
"As solar reaches the mainstream of energy production and is projected to grow another 30% from last year to almost 8GW installed in the U.S. alone, this is the perfect time to have additional short term capital available for our rapidly expanding company," said Karl Hollett, the CEO of Strathcona Energy Group. "In 1784 Solar, we have found an ideal funding source that thoroughly understands the exponentially growing solar marketplace."
Shane Albers, Chairman and CEO of 1784 Capital Holdings, states, "Strathcona Energy Group has a record of excellence in the energy marketplace. We look forward to funding their continued growth."
About 1784 Capital Holdings
1784 Capital Holdings, LLC, is a multi-platform North American holding company. 1784 Solar, LLC, is managed by 1784 Capital Holdings, which provides construction financing for solar projects in the United States and Canada with a primary focus on commercial and municipal installations.
1784CapitalHoldings.com
About Strathcona Energy Group - Making Energy Together
Founded in 2009, Strathcona Energy Group (SEG) is a highly diversified holding company based in Ontario, Canada, that specializes in providing vertically integrated renewable energy solutions with locations in both Canada and the United States. Its current and wholly-owned participants include Strathcona Solar Initiative (SSI) and Strathcona Energy International (SEI).
StrathconaEnergy.com
Media Contact
Susanne Quinn, Head of Corporate Communications
Email: susanne.quinn@strathconaenergy.com
Phone: +1 (478) 230-3347
###
Featured Product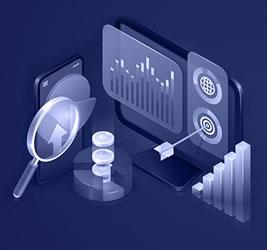 At Precedence Research we combine industry-leading insights with ground-breaking research techniques to help our clients successfully address their unique business challenges and achieve mission-critical goals. Our suite of services is designed to give tailwinds to businesses.