Safts lithium-ion battery technology will deliver effective energy storage for solar energy as part of SABICs Home of Innovatio growth initiative to promote the introduction of industry-leading technology into Saudi Arabia and the Middle East Region.
Paris, October 27, 2015 - Saft, world leader in the design, development and manufacture of high technology batteries for industry, is providing a state-of-the-art lithium-ion (Li-ion) battery system to store solar energy for SABICs Home of Innovation facility in Riyadhs Techno-Valley. This facility is part of a global Initiative to promote growth in Saudi Arabia and in the Middle East by engaging the local and regional market through industry events and targeted collaboration. It will show how advanced technology can enable modern, comfortable and sustainable living powered by green, renewable energy resources.

The new facility, located at King Saud University, will help to create a vision and inspire the region to think about what could be adopted locally. Guests will explore commercially available systems and products that perform well and provide an interactive and memorable experience. Saft is supplying the solar energy storage system as an integral part of its participation in SABICs Home of Innovation growth initiative. This has created strategic marketing relationships with more than 40 global, regional and local manufacturing companies to promote the introduction of industry-leading technology into Saudi Arabia and the Middle East region.
"We look forward to collaborating with these companies to seek cost-effective, high-performance solutions that meet customer needs and increase demand for the design, manufacturing and purchase of new products in the Kingdom," said Awadh Al-Maker, Executive Vice President, Technology and Innovation, SABIC.
"Effective energy storage is a vital element in promoting self-consumption of solar energy to help the Middle East region make the transition from its reliance on fossil fuels. Safts advanced Li-ion battery system technology has developed an outstanding track record in renewable energy projects thanks to its proven safety, reliability and efficiency in a compact, lightweight package. SABICs Home of Innovation provides the perfect platform to show a wide audience of people that Saft has energy storage systems fully developed and ready to deploy in commercial applications," said Xavier Delacroix, General Manager of Safts Industrial battery Group.
For the Home of Innovation Saft is supplying 48 Li-ion modules capable of providing a nominal peak power of 20 kW and up to 187 kWh of energy storage. The complete system will occupy just one third of the space required by a conventional lead-acid battery system and at only one quarter of the weight.
The grid-connected 48 V Saft system will provide effective storage for the excess energy produced by the buildings solar panels, helping to smooth peaks and troughs in production. The battery will store enough energy for a full days operation of the facility, ensuring the continued availability of all the buildings electrical devices should there be any interruption to the main AC grid supply.
About Home of Innovation
Home of Innovatio, a SABIC growth initiative, combines marketing, innovation and technology to create demand and promote downstream industry development. It offers a platform to showcase global innovation while identifying and developing new market opportunities and solutions. It inspires the regional business community by facilitating collaboration among industry-leading companies and showcasing what could be manufactured locally. It brings together the best minds and organizations interested in the future of the Middle East region and acts as a catalyst to transform ideas to industry. For more information, go to homeofinnovation.sabic.com.
About SABIC
Saudi Basic Industries Corporation (SABIC) ranks as the worlds third largest diversified chemical company. The company is among the worlds market leaders in the production of polyethylene, polypropylene and other advanced thermoplastics, glycols, methanol and agri-nutrients.
SABIC recorded a net profit of SR 23.3 billion (US$ 6.2 billion) in 2014. Sales revenues for 2014 totaled SR 188.1 billion (US$ 50.2 billion). Total assets stood at SR 340 billion (US$ 90.7 billion) at the end of 2014.
SABICs businesses are grouped into Chemicals, Polymers, Agri-Nutrients, Metals and Innovative Plastics. It has significant research resources with innovation hubs in five key geographies - USA, Europe, Middle East, South East Asia and North East Asia. The company operates in more than 50 countries across the world with around 40,000 employees worldwide. SABIC manufactures on a global scale in Saudi Arabia, the Americas, Europe and Asia Pacific.
Headquartered in Riyadh, SABIC was founded in 1976 when the Saudi Arabian Government decided to use the hydrocarbon gases associated with its oil production as the principal feedstock for production of chemicals, polymers and fertilizers. The Saudi Arabian Government owns 70 percent of SABIC shares with the remaining 30 percent publically traded on the Saudi stock exchange.
About Saft Groupe SA
Saft (Euronext: Saft) is a world leading designer and manufacturer of advanced technology batteries for industry. The Group is the worlds leading manufacturer of nickel batteries and primary lithium batteries for the industrial infrastructure and processes, transportation, civil and military electronics markets. Saft is the world leader in space and defence batteries with its Li-ion technologies which are also deployed in the energy storage, transportation and telecommunication network markets. More than 4,000 employees in 18 countries, 14 manufacturing sites and an extensive sales network all contribute to accelerating the Groups growth for the future.
Saft batteries. Designed for industry. www.saftbatteries.com
Featured Product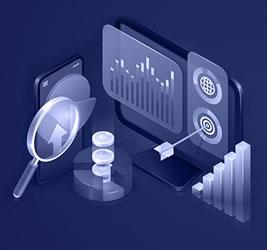 At Precedence Research we combine industry-leading insights with ground-breaking research techniques to help our clients successfully address their unique business challenges and achieve mission-critical goals. Our suite of services is designed to give tailwinds to businesses.