12 MW solar system to generate 5 percent of Kauais energy needs
ANAHOLA, Hawaii--REC Solar, a national leader in commercial solar and energy solutions, today announced the interconnection of a 12 MW AC (14.5 MW DC) solar array for Kaua'i Island Utility Cooperative (KIUC). The utility-scale system is the largest in the state of Hawaii and REC Solars largest project to date.

Located in Anahola, Kaua'i, the 60-acre PV system will generate twenty percent of the islands annual energy needs during the daylight hours. The installation is coupled with a six megawatt lithium-ion battery system designed to smooth the integration of solar power on the grid. By generating clean energy on the island, KIUC will decrease fossil fuel imports from the mainland and save nearly $250,000 a month on operating costs alone.
A blessing and dedication ceremony will be held on November 7, 2015 to celebrate the interconnection of the record-setting array to the grid. KIUC president and CEO David Bissell and REC Solar CEO Al Bucknam will participate in the ceremony, which will include public tours of the solar farm.
"This project represents a huge step toward achieving our goal of using renewable resources to generate at least half of Kauais power needs by 2023," Bissell said. "Every megawatt we can generate using the power of the sun reduces our costs and our greenhouse gas emissions."
KIUC used project capital from the United States Department of Agricultures Rural Utilities Service to finance the Anahola project. The array is the second system that REC Solar has developed on Kauai. Additional REC Solar projects in Hawaii include the W.M. Keck Observatory, Turtle Bay Resort, Waimea WWTP and West Hawaii Civic Center. Most recently, REC Solar installed its fifth ground mount solar energy system for the islands largest tourist attraction, Dole Plantation, on Oahu.
"Hawaii is at the forefront of the electric grid transformation and solar energy is in the drivers seat," said Al Bucknam, REC Solar CEO. "REC has invested in understanding Hawaiis unique market because we know commercial and utility-scale solar is an integral part of Hawaiis ambitious 100 percent renewables goal."
"REC Solar has more than eight years of experience in the Hawaii islands and weve completed more than 32 megawatts of commercial and utility projects here," said Drew Bradley, Hawaii Regional Manager at REC Solar. "This installation is a game-changer for Kauai and will set a precedent for utility cooperatives across the U.S."
Pacific Business News named REC Solar the leading solar company in Hawaii by 2014 revenue. The company also ranked in the top five solar companies for job growth and kilowatts installed on the islands.
About REC Solar
REC is the only renewable energy provider focused exclusively on businesses and backed by Duke Energy, one of the largest energy companies in the world. Incorporating experience from more than 500 successful commercial solar installations over 17 years, REC Solar tailors financing and technology solutions to immediately deliver bottom line savings. REC Solar makes commercial solar simple, working seamlessly with customer operations to deliver clean energy for decades. For more, visit RECSolar.com or call 844-REC-SOLAR (844-732-7652).
About KIUC
KIUC is a member-owned cooperative serving 30,000 customers on the island of Kauaʻi and is the only electric cooperative in Hawai`i. Governed by a nine-member, elected board of directors, KIUC is one of 900 electric co-ops serving more than 36 million members in 47 states.
Featured Product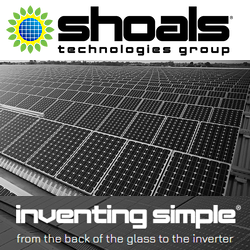 Inventing Simple® isn't just a slogan to us, it's a way of life. Using simple plug-and-play ideology, we revolutionized solar installations in 2003 with our Interconnect System™. Our harnessing system is now the gold standard EPC's use around the world. By using simple ideas, we are making solar energy a more affordable and clean power source for future generations.