The companys report* states that China has made considerable progress in renewable power over recent years.
LONDON, UK (GlobalData), 5 November 2015 - Cumulative installed capacity for renewables, excluding hydropower, in China will more than triple from 196.3 Gigawatts (GW) in 2015 to an estimated 608.9 GW by 2025, representing a Compound Annual Growth Rate (CAGR) of 12%, driven primarily by ambitious government targets for onshore wind, according to research and consulting firm GlobalData.

The companys report* states that China has made considerable progress in renewable power over recent years, with cumulative installed capacity, excluding hydropower, burgeoning from just 9 GW in 2007 to 154.6 GW by 2014.
Chiradeep Chatterjee, GlobalDatas Analyst covering Power, says Chinas National Energy Administration is targeting 150 GW of wind capacity by 2017, which will increase to 200 GW, 400 GW, and 1,000 GW by 2020, 2030, and 2050, respectively.
Chatterjee comments: "China's renewable energy sources, especially wind power, will continue to grow thanks to the government's supportive policies, as the country seeks to reduce its reliance on coal-based thermal power.
"However, connecting to the national grid represents a significant obstacle, as a number of renewable power projects have been revised or shelved due to the lack of offtake capacity. Laying new cables and creating an extensive smart grid network that would match supply with demand is necessary, but will require huge investment."
GlobalDatas report also states that Chinas cumulative installed hydropower capacity will almost double from 322.6 GW in 2015 to 600.5 GW by 2025, despite environmental concerns.
Chatterjee continues: "China has made significant strides in the development of hydropower, but there have been controversies surrounding its large-scale projects, such as the Three Gorges Dam project and the Jinsha River project.
"While opposition remains due to the environmental degradation caused by hydropower development, the government is currently pushing ahead with the announced projects," the analyst concludes.
*China Power Market Outlook to 2025, Update 2015 - Market Trends, Regulations, and Competitive Landscape
Featured Product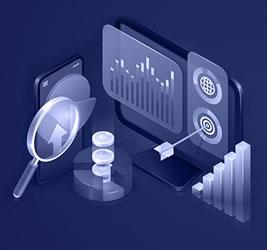 At Precedence Research we combine industry-leading insights with ground-breaking research techniques to help our clients successfully address their unique business challenges and achieve mission-critical goals. Our suite of services is designed to give tailwinds to businesses.