Company inks contract to equip the largest photovoltaic project in the private sector in Jordan
Martillac (Bordeaux), France, January 14, 2016. Exosun, worldwide leading supplier of advanced, cost-effective solar tracking solutions for ground-mounted photovoltaic (PV) plants, has been selected by Phoenix Solar, a leading international photovoltaic system integrator, and its partner Millennium Energy Industries, to equip three photovoltaic power plants totaling 11 MWp in Jordan with its innovative tracking technology. This PV project, the largest in the private sector in Jordan, will be an important showcase for Exosun in the Middle East.

Installed on desert land, the three power plants will be equipped with Exosuns Exotrack® HZ horizontal single-axis solar trackers which will orient 35,302 polycrystalline modules toward the sun throughout the day to significantly increase energy yield.
The photovoltaic plants will provide the Sheraton and Marriott hotels in Amman, as well as the Marriott Dead Sea hotel, with 100% of their electric power needs. By adopting an innovative, full-scale approach to green energy, the hotels will reduce virtually to zero the environmental impact of their electric power needs with a saving of 10.7 million kilograms of CO2 emissions per year.
Phoenix Solar will carry out all engineering, procurement and project management tasks while Millennium Energy Industries will take on the actual construction works. Phoenix Solar will also be responsible for the operation and maintenance of the three power plants. In addition to supplying and commissioning its trackers, Exosun will accompany its client during the entire construction phase by offering on-site installation support.
The solar power plants will be built in the Mwaqqar and Damikhi/Qatraneh areas, connecting respectively to the Jordan Electric Power Co, plc and Electric Distribution Company, plc electrical networks using the Power Wheeling scheme. This innovative approach allows power generation in a location different from the consumption site, and is part of the Renewable Energy regulatory framework implemented in Jordan.
"We are proud to be selected by Phoenix Solar, a renowned worldwide EPC of photovoltaic power plants, for this groundbreaking project in Jordan," commented Frédéric Conchy, President of Exosun. "Installed on desert land, this project will be an important showcase for Exosun in Jordan and the Middle-East to demonstrate once again the reliability and cost-efficiency of our tracking technology."
"We are delighted to partner with Exosun on this major photovoltaic project. After a thorough evaluation process, we found the Exosun product to be a superior system. Exosuns cost-efficient, robust, fast to install tracking technology will maximize the performance of our clients power plants," stated Klaus Friedl, SVP Projects, Head Middle East, Phoenix Solar. "Exosun will also provide on-site installation support services and we also appreciated the proactiveness of Exosuns engineering team."
Featured Product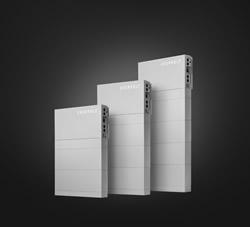 Extract maximum power production from every roof size and shape. HIT® AC Series combines the module efficiency of Panasonic solar panels with the intelligence of Enphase microinverters. A built-in IQ 7X microinverter with Individual MPPT (Module-level Power Point Tracker) tracking helps deliver an all-in-one module that offers design flexibility, reduced installation time, and a higher ROI. Field-replaceable microinverter with no DC wire management required yields lower cost of ownership.