Get best Energy management services with Electricity Broker & Energy Advisor of Peak 5 advisor. Save on electricity through Energy Deregulation
Natural gas spot prices hit a 16-year low this week, with the Henry Hub spot price settling at $1.65/Mcf on 12/15/15. Futures prices also settled at their lowest level since March 1999, with the near-month contract settling at $1.790/Mcf on 12/16/15.

High storage inventories due to strong production growth and warm winter weather leading to curtailed demand have contributed to the recent low-price environment. Natural gas quote production hit three consecutive records in July, August, and September of 2015.
The last time the Henry Hub spot price remained below $2/Mcf for a sustained period of time was in April 2012. After a warm winter, inventories were at their highest level headed into the injection season. High inventories, combined with production growth at the time, resulted in an average price of $1.95/MMBtu for the month of April 2012.
In Ohio, approximately 25% of electricity generation is fueled by natural gas. This percentage is expected to continue to grow as coal power plants continue to be retired due to EPA mandates. Because of this, electricity prices across Ohio have followed natural gas prices to new lows. As energy advisors, Peak 5 is recommending all of its clients strongly consider forward electricity and natural gas contracts ahead of current contract expirations to take advantage of the low energy prices permeating the market. Now is a very good time to save on electricity and natural gas, contact Peak 5 Advisors for a natural gas and electricity quote today.
Featured Product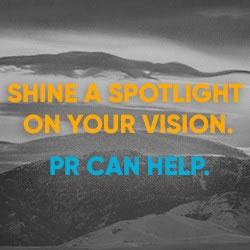 FischTank Marketing and Public Relations provides communications and marketing services to both start-up and established renewable energy companies. We provide media relations, content writing, digital/social media, and other marketing support to companies working in sectors spanning solar, LED lighting, energy storage, hydrogen, battery development and manufacturing, alternative fuels, and more. Our clients have been featured in top tier media including print, online and broadcast.