Tahkoluoto offshore wind farm with a capacity of 40 megawatts 10 Siemens wind turbines and service Project to demonstrate offshore feasibility in the Northern Baltic Sea region
Siemens to supply wind turbines to first Finnish offshore wind farm

• Tahkoluoto offshore wind farm with a capacity of 40 megawatts
• 10 Siemens wind turbines and service
• Project to demonstrate offshore feasibility in the Northern Baltic Sea region
Siemens has been awarded its first commercial offshore wind order from Finland: the company will supply, install and commission 10 wind turbines, each with a capacity of 4 megawatts and a rotor diameter of 130 meters, for the Tahkoluoto offshore wind farm in the Baltic Sea. The customer is Suomen Hyötytuuli Oy, a wind power producer owned by eight Finnish utilities, headquartered in Pori. Installation of the wind turbines is scheduled to begin in the summer of 2017, with the start of operations expected by autumn 2017. With a capacity of 40 megawatts, and an annual net power production of over 155 Gigawatt hours, the offshore wind power plant will generate enough power to supply 8,600 electrically heated Finnish single-family houses with clean energy. Siemens will also be responsible for servicing the wind turbines.
"This order marks a significant milestone for Siemens. The project is not only the first offshore wind farm in Finland, but will also be used by the Finnish government to demonstrate that offshore wind power is a feasible solution for this area," said Michael Hannibal, CEO Offshore of the Siemens Wind Power and Renewables Division. "This project is attracting a great deal of attention throughout the entire Baltic region, and will open doors for Siemens in the emerging offshore markets in this region."
Tahkoluoto offshore wind farm is located approx. 0.5 to 3 kilometers from shore in water from 8 to 15 meters deep. The wind turbines will be mounted on specially designed, gravity-based steel foundations in order to withstand heavy ice loading. The government of Finland is also contributing EUR 20 million toward the demonstration project in icing conditions.
"The conditions for offshore wind power are excellent in Finland. We have a long coastline, windy conditions, shallow waters, and a hard seafloor," says Toni Sulameri, the Managing Director of Suomen Hyötytuuli Oy.
In 2010, Siemens already supplied one wind turbine with a capacity of 2.3 megawatts to Suomen Hyötytuuli Oy for the Pori pilot project, located 1.2 km off the Finnish coast. This pilot turbine will be surrounded by the 10 wind turbines of the Tahkoluoto wind farm. Siemens has to date installed more than 5.8 gigawatts of offshore wind power capacity worldwide, with two gigawatts commissioned in the last fiscal year alone.
This press release and a press picture are available at:
www.siemens.com/press/PR2016010144WPEN
For further information on Division Wind Power and Renewables, please see:
www.siemens.com/wind
Contact for journalists:
Eva-Maria Baumann
Phone: +49 9131 18-3700; E-mail: eva-maria.baumann@siemens.com
Follow us on Twitter at: www.twitter.com/siemens_press
Siemens AG (Berlin and Munich) is a global technology powerhouse that has stood for engineering excellence, innovation, quality, reliability and internationality for more than 165 years. The company is active in more than 200 countries, focusing on the areas of electrification, automation and digitalization. One of the worlds largest producers of energy-efficient, resource-saving technologies, Siemens is No. 1 in offshore wind turbine construction, a leading supplier of gas and steam turbines for power generation, a major provider of power transmission solutions and a pioneer in infrastructure solutions as well as automation, drive and software solutions for industry. The company is also a leading provider of medical imaging equipment - such as computed tomography and magnetic resonance imaging systems - and a leader in laboratory diagnostics as well as clinical IT. In fiscal 2015, which ended on September 30, 2015, Siemens generated revenue of €75.6 billion and net income of €7.4 billion. At the end of September 2015, the company had around 348,000 employees worldwide. Further information is available on the Internet at www.siemens.com.
Featured Product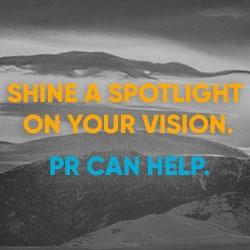 FischTank Marketing and Public Relations provides communications and marketing services to both start-up and established renewable energy companies. We provide media relations, content writing, digital/social media, and other marketing support to companies working in sectors spanning solar, LED lighting, energy storage, hydrogen, battery development and manufacturing, alternative fuels, and more. Our clients have been featured in top tier media including print, online and broadcast.