The Business Network for Offshore Wind (The Network) and the Maine Ocean & Wind Industry Initiative (MOWII) are pleased to work cooperatively to build an offshore wind supply chain and a larger U.S. Network through working together on the 2016 International Offshore Wind Partnering Forum (IPF). The 2016 IPF will take place in Newport, Rhode Island from October 2-5. Details may be found at: www.2016IPF.com
The Business Network for Offshore Wind (The Network) and the Maine Ocean & Wind Industry Initiative (MOWII) are pleased to work cooperatively to build an offshore wind supply chain and a larger U.S. Network through working together on the 2016 International Offshore Wind Partnering Forum (IPF). The 2016 IPF will take place in Newport, Rhode Island from October 2-5. Details may be found at: www.2016IPF.com

The Business Network hosts the IPF to facilitate the exchange of technical information on offshore wind development, highlight U.S. innovation and to facilitate commercial relationships between experienced foreign and U.S. businesses. MOWIIs partnership will pool the efforts of both organizations to help advance the U.S. offshore wind industry and to grow a nationally strong offshore wind supply chain.
"The Cianbro Companies deliver projects from Maine to Florida and along the Gulf Coast. Its great to see clients, engineers, contractors and other offshore wind stakeholders moving beyond local geography to collaborate for advancement of the industry. Innovation will not be contained by state borders" said Mike McGeady, Cianbro Corporation.
"We are please to work cooperatively with MOWII", said Liz Burdock, Executive Director of the Business Network For Offshore Wind. "They bring a wealth of technical information from the onshore wind sector that can be transferred to the offshore wind industry. Maine companies and entities are also engaged in floating substructure technology -an innovation in the offshore wind industry that will open up untapped markets domestically and globally."
MOWII Director Stephen von Vogt and consultant Annette Bossler are serving on the IPF advisory committee and will be part of the expert team reviewing the Forums educational content. This will ensure that the more than 59 workshop presentations are relevant to the burgeoning offshore wind sector as well as meet a high standard for educational and technical content. In addition, they will organize presentations on floating technology and help to bring the leading offshore wind companies from Asia and Europe.
"Offshore wind offers opportunities for the supply chain all along the U.S. East Coast, said Stephen von Vogt of the Maine Ocean and Wind Initiative. "As the U.S. Offshore wind market develops, U.S. companies can benefit from working with each other as well as learn from international expertise. The International Partnering Forum is a great event to connect U.S. companies with global and domestic partners and to deliver the best technical content as we build this industry."
About the Business Network For Offshore Wind
The Business Network for Offshore Wind is a 501 (c) 3 organization dedicated to establishing a U.S. offshore wind supply chain. The network is focused on delivering education, creating partnerships and advancing the industry. All membership and event proceeds are turned right back into supporting the industry by helping the Network continue programmatic education, develop tools, and networks necessary to create a US offshore wind supply chain.
Follow the Business Network For Offshore Wind on Twitter: @offshorewindus and Like us on Facebook: The Business Network for Offshore Wind.
About the Maine Ocean and Wind Industry Initiative
The Maine Ocean and Wind Industry Initiative represents companies expertise within the Maine ocean and wind energy supply chain, works proactively to promote the expertise of member companies, and provides solutions to local, national, and international market participants.
Featured Product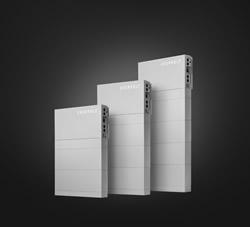 Renewable energy stored in an EVERVOLT home battery system is the perfect backup plan against an uncertain utility grid and weather events. Run key appliances longer and live life when the unexpected happens. EVERVOLT battery storage systems are covered by a complete 12-year warranty from Panasonic.