Innovative solar module reduces the cost of solar electricity
PORTOLA VALLEY, Calif., Feb. 18, 2016 /PRNewswire/ -- Giga Solar® high-efficiency crystalline-silicon, lightweight photovoltaic (PV) modules have successfully completed a series of environmental and mechanical stress tests at the CFV Solar Test Laboratory in Albuquerque, New Mexico. This work was part of the Boston-based Fraunhofer Center for Sustainable Energy Systems' Plug-and-Play PV Project, funded by the Department of Energy's SunShot Initiative. This Project aims to develop a suite of technologies that make the process of buying, installing, and connecting rooftop solar energy systems faster, easier, safer, and less expensive. Giga Solar's high-efficiency, crystalline-silicon, lightweight modules enable innovative, low-cost rooftop mounting methods. Because Giga Solar's modules are glass-free and frameless, they can be flush-mounted directly onto the roof, avoiding the need for racking hardware, eliminating roof penetrations, and shortening the installation time. These benefits all contribute to lowering the cost of solar electricity.

"We were extremely pleased with the results, which show negligible power loss after these accelerated stress tests," said Tom Hood, CEO and Founder of Giga Solar. "It demonstrates that our innovative PV modules can withstand the very tough conditions that modules experience on rooftops. Giga Solar's modules weigh 60% less than traditional crystalline silicon modules, so in addition to the benefits of simpler and lower cost mounting, our reduced module weight decreases transportation costs and improves ease of handling," Hood added.
Testing was performed in two categories - environmental and mechanical. The environmental tests were a modified subset of the IEC-61215 protocol, a PV module performance standard used by the solar industry worldwide. Environmental testing included hail impact + 50 thermal cycles, 1000 hours of damp heat exposure and 500 thermal cycles. The mechanical tests, including various bending and localized pressure tests, were custom designed by Fraunhofer CSE to simulate the forces a lightweight module would encounter during transportation and installation.
About Giga Solar FPC, Inc.
Giga Solar FPC, Inc. CA, USA, www.gigasolarpv.com is dedicated to the development and commercialization of high-powered, rugged and ultra lightweight photovoltaic modules and mounting systems. Giga Solar FPC, Inc. was created with the simple premise that solar PV products should be more affordable and accessible to people everywhere. Copies of the full report can be obtained by contacting Dr. Sicco Westra, Chief Business Development Officer, (650) 279-1345 or Email.
Featured Product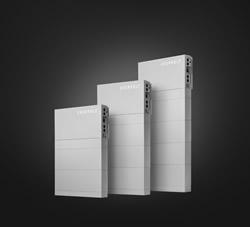 Heterojunction technology minimizes electron loss - Thin amorphous silicon layers reduce electron carrier loss to minimal levels. The result is a remarkably high-efficiency solar cell that produces Greater long-term energy output. Innovative pyramid structure absorbs more sunlight - A uniquely effective pyramid structure optimizes sunlight capture. By reducing outward reflection and directing sun rays inward to the cell, HIT absorbs more sunlight and generates more electricity for your home. Dual-sided cells multiply energy output - Advanced bifacial cells work in concert with the pyramid structure to multiply solar power output exponentially. Available sunlight is captured from both sides of the panel, converting more sunlight into electricity.