Natural Power's Ecology and Wind Technical teams have launched a new and improved way of working with wind power and bats to help minimise fatalities and maximise energy yield.
As wind industry ecologists eagerly await a new phase of good practice guidelines for bat conservation on wind farms, Natural Powers team compounds its position in this area by launching a new and improved way of working to reduce fatalities whilst minimising impact on energy yield.

Natural Powers fifteen in-house bat experts will collaborate closely with the wind technical team to assess the effect of bat mitigation measures on wind energy yield, to the point of putting a value on curtailment methods in place, and planning the most effective strategies for maintaining and maximising turbine uptime.
Chris Pendlebury, Director of Ecology and Hydrology at Natural Power, said: "Our ability to collaborate with our own in-house wind technical team is a huge advantage to us as ecologists. Not only do we have the ability to reduce bat fatalities through deploying effective curtailment measures, but we can continue to maximise energy output for our clients assets. This is a unique proposition, and enables us to add real value to our full-service offering at planning, construction and operational stages on wind farms here in the UK, and internationally across Europe and North America, where there are much greater bat populations."
Natural Powers Ecology and Hydrology department is one of the largest specialist teams in the UK and offers support based on over 150 years of combined industry leading experience. The team has delivered bat services to Keirs Hill Wind Farm, East Ayrshire, where a full baseline assessment was completed including the use of bat detectors at height, and preparation of the impact assessment as part of the environmental survey. Also, at Twin Rivers Wind Farm in Yorkshire, the team is ensuring that bat issues are properly dealt with during construction.
It is expected that the Bat Conservation Trust will launch new, more stringent, guidance in relation to bats and wind farms in May, and the industry should be prepared to adhere to these new requirements.
To find out more about Natural Powers bat services visit https://www.naturalpower.com/wp-content/uploads/2015/06/Bat-Services_Softcopy.pdf or contact the team directly here sayhello@naturalpower.com
ENDS
About Natural Power
Established in the mid 1990s, Natural Power is a leading independent renewable energy consultancy and products provider. The company offers proactive and integrated consultancy, management and due diligence services, backed by an innovative product range, across the onshore wind, offshore wind, wave, tidal, renewable heat, solar pv and hydro sectors, whilst maintaining a strong outlook on other new and emerging renewable energy sectors.
Natural Power has been at the heart of many groundbreaking projects, products and portfolios for more than two decades, assisting project developers, investors, manufacturers, research houses and other consulting companies. With its iconic Scottish headquarters, The Green House, Natural Power has expanded internationally to work in 32 countries, and now employs over 320 renewable energy experts. This project experience spans a portfolio of 69GW which is equivalent to powering 4.7m UK homes.
www.naturalpower.com
https://twitter.com/Natural_Power
https://www.linkedin.com/company/natural-power
Contact details:
Jane Maher
PR and Media
Natural Power
T: 07887 995 589
E: janem@naturalpower.com
www.naturalpower.com https://twitter.com/Natural_Power
Featured Product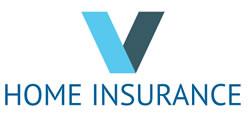 vHomeInsurance.com analyzes home insurance, climate and other environmental factors that impact insurance.