AlsoEnergy is constantly looking for ways to address evolving demands in the solar energy marketplace. Today AlsoEnergy announces another new option in the company product line: "PowerPortal" displays for community solar projects.
AlsoEnergy is constantly looking for ways to address evolving demands in the solar energy marketplace. Today AlsoEnergy announces another new option in the company product line: "PowerPortal" displays for community solar projects.

PowerPortal was designed to provide flexible display options for todays community solar projects. These projects, sometimes called "solar gardens," are commercial-sized arrays that provide shared access to solar power for multiple electricity customers. In this way, commercial and residential end users who are not able to install a rooftop array can benefit from solar power resources.
Community solar opens the door for a wide range of user agreements, sometimes arising from a single array. Some power customers may purchase small "allocations" or "subscriptions" directly from an asset manager for the full array. In other cases, a customer such as a property owner may purchase shares of solar generation with the intention to resell electricity to tenants or other end users with Power Purchase Agreements (PPAs).
Solar monitoring technology has been challenged to create meaningful displays and reports reflecting the complex mix of users and financial contracts in community solar projects. Generally speaking, monitoring applications are built to give customers access to data from a full site; not fractional allocations within a site. The problem is further complicated when one end user may be receiving power from several allocations, or when a single PPA reseller must manage multiple customer allocations. The challenge is greater yet when these allocations have different rate schedules and contract timelines.
PowerPortal is the first product created specifically to provide community solar customers with a direct link to current information about their energy investment. This web-based end user display gives access to real-time production data and financial calculations for allocations within community solar projects. End users see data for their own allocations only; they cannot access data for other allocations associated with the garden.
For end users and PPAs with multiple allocations, PowerPortal makes it possible to group designated allocations into single overview displays (rather than looking at each allocation individually). Versatile PowerPortal displays can even show complete balance sheets for grouped allocations with varying time-of-use rate sheet calculations, and can keep track of different contract start and end dates.
The benefits of PowerPortal displays are compelling. SunShare, one of the largest and most experienced community solar companies in the U.S., recently tried PowerPortal; they are now standardizing on AlsoEnergy as the preferred monitoring provider for all community solar projects moving forward. "We need a product that makes it easy for end users to connect with production and financial data for their allocations" says SunShare Director of Engineering Jean-Paul La Marche. "PowerPortal from AlsoEnergy fits our needs perfectly. No other product was even close."
For those who are developing or managing community solar projects, PowerPortal offers the opportunity to customize displays with their own branding, creating a true white-labeled product offering for their energy customers. PowerPortal displays may be paired with either of the base monitoring platforms from AlsoEnergy: PowerTrack™ or DECK Monitoring.  
About AlsoEnergy
AlsoEnergy provides monitoring and SCADA solutions for solar PV projects and other energy systems. They work with top-tier investors and developers to monitor over 5 GW of power spread across more than 14,000 sites worldwide. As an independent monitoring provider, AlsoEnergy is uniquely well positioned to provide fully compatible service for diverse portfolios, and to integrate with evolving technology in the years to come. AlsoEnergy provides 2 industry-leading software platforms: PowerTrack™ and DECK Monitoring.
For more information, visit: www.alsoenergy.com.
About SunShare
SunShare is transforming the energy industry with locally-generated community solar power. Anyone can choose to subscribe to SunShares solar farms while their utility continues delivering their energy. SunShare customers simply receive credits on their utility bills which protect them from rising electricity rates. Our team is driving innovation and making solar an easy choice. As one of the nations first community solar companies, we have enabled hundreds of citizens, businesses and organizations to play a part in creating a cleaner, better future. Learn more at www.mysunshare.com.
Featured Product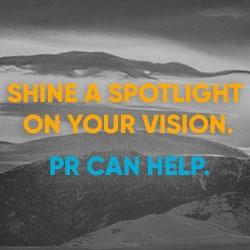 FischTank Marketing and Public Relations provides communications and marketing services to both start-up and established renewable energy companies. We provide media relations, content writing, digital/social media, and other marketing support to companies working in sectors spanning solar, LED lighting, energy storage, hydrogen, battery development and manufacturing, alternative fuels, and more. Our clients have been featured in top tier media including print, online and broadcast.