ees Europe, Europe's largest exhibition for batteries and energy storage systems, is once again being accompanied by the ees Europe Conference from June 21–22, 2016.
Munich, March 17, 2016 - ees Europe, Europe's largest exhibition for batteries and energy storage systems, is once again being accompanied by the ees Europe Conference from June 21-22, 2016. The presentations held by panels of experts at ICM - Internationales Congress Center München enable visitors to discover the latest technological developments in the field of storage devices and storage management as well as how to use storage systems economically. Meanwhile, the Intersolar Europe Conference, which runs alongside the event, gives attendees the opportunity to network with representatives of other business sectors and discuss recent changes in the energy industry. Between March 15 and April 15, visitors to the ees Europe Conference can enjoy a 25% discount on the entrance fee to mark the 25th anniversary of Intersolar Europe.

From the use of energy management systems to integrate renewable energy into smart buildings, to commercial enterprises that utilize solar energy generated on site, this years ees Europe Conference, held at ICM - Internationales Congress Center München from June 21-22, discusses how state-of-the-art storage technology is helping to make the energy industry more decentralized and flexible. Following on from the tremendous success of the inaugural event last year, the ees Europe Conference is being held for the second time immediately before and during ees Europe (June 22-24). ees Europe is the continent's largest exhibition for batteries and energy storage systems, and takes place in parallel with Intersolar Europe, the worlds leading exhibition for the solar industry and its partners. The storage systems topic is growing in importance this year, as is reflected by the increase in exhibition space dedicated to it from 9,000 square meters last year to 12,000 square meters at ees Europe 2016. This represents growth of more than 30%.
At the conference, experts, project developers and industry insiders discuss the latest developments, innovations and challenges, ranging from political conditions and financing to new technical accomplishments. The events links with the ees Europe and Intersolar Europe exhibitions enable visitors to engage in cross-industry discussions. The conference covers the most important industry topics across seven presentations and a panel discussion.
Latest developments in the design and systems technology of lead and lithium-ion batteries
During a presentation entitled Policies, Markets and Emerging Opportunities held at 10:15am on June 21, experts examine the regulatory framework for electricity storage systems and discuss the role played by renewable energy in the introduction of storage concepts in various markets.
Improvements in the cell design and systems technology of lead and lithium-ion batteries are essential for the continued growth of the market. Presentations during the Battery Technologies: Evolutionary Improvements and Revolutionary Concepts session at 11:45am on June 21 explore new developments and their opportunities on the market.
The falling cost of battery systems is making them more and more attractive to private owners of photovoltaic installations. At the same time, private consumers, as so-called prosumers, are increasingly shaping the energy market as it becomes progressively more decentralized. The presentations held during the Residential Storage Systems and Integration into Smart Home Concepts session at 2:30pm on the first day of the conference demonstrate how storage devices and solar installations can be integrated into smart homes using intelligent energy managers.
At 4:30pm on June 21, the Commercial PV Battery Systems: Self Consumption and Beyond session turns the attention from residential to commercial systems. It shows how commercial enterprises can optimize their self consumption and curb peak load demand. Furthermore, during the session experts provide examples of how electricity storage systems can support grid stability.
Two sessions are dedicated to experiences with large-scale storage systems during the provision of electricity grid services as well as to the safe operation of these systems. The presentations on these topics are held on the second day of the conference during sessions entitled Insights and Experiences with Large-Scale Applications at 9:05am and Safety and Reliability: Key Issues for Large-Scale Market Penetration from 11:00am. During these sessions, conference attendees can discover how solar and wind energy parks can be combined with storage systems, what to look out for when using battery farms, and the latest applicable safety standards.
By establishing a batterys charge status or monitoring charging and discharging processes, for example, battery management solutions are indispensable for the effective, safe and reliable use of storage systems. The Technology Focus 2016: Advancements in Battery Management Solutions session held from 2:00pm on June 22 enables visitors to discover innovations for improving output and lowering costs during the operation of batteries.
The ees Europe Conference panel discussion taking place from 4:00pm on the second day of the conference focuses on the financing of large-scale energy storage projects.
25% discount on the regular ticket price for a limited time only
Visitors who purchase their ticket for the ees Europe Conference between March 15 and April 15 will receive a 25% discount on the regular price. This special promotion celebrates the 25th anniversary of Intersolar Europe. During this period, a two-day pass costs 668 euros instead of 890 euros, and a day pass costs 443 euros, reduced from 590 euros. Two-day passes and day passes are valid for entry to both the Intersolar Europe Conference and the ees Europe Conference, and include a three-day exhibition pass.
ees Europe 2016 takes place alongside Intersolar Europe at Messe München from June 22-24; the ees Europe Conference is held on June 21-22 at ICM - Internationales Congress Center München.
Further information on ees Europe 2016 can be found at www.ees-europe.com.
About ees
The global ees exhibition series is the industry meeting point, bringing together manufacturers, distributors, users and suppliers of stationary and mobile electricity storage systems. The ees exhibitions are co-organized with Intersolar, the leading exhibition series for the solar industry.
The ees exhibitions and accompanying ees Conferences are dedicated to renewable energy storage solutions, from residential and commercial applications to large-scale storage systems for stabilizing the grid. Other focal points are products and solutions for smart renewable energy, energy management, e-mobility and uninterruptible power supply (UPS).
With ees Europe in Munich, ees North America in San Francisco and ees India in Mumbai, ees is represented on three continents. ees Europe is the continents largest exhibition with the greatest number of visitors for the battery and energy storage industry. More than 158 exhibitors took part in ees Europe 2015 (326 companies together with energy storage exhibitors at Intersolar Europe) and approx. 38,000 visitors from 165 countries flocked to Munich.
Partners of ees Europe
ZVEI (German Electrical and Electronic Manufacturers Association), EUROBAT (the Association of European Automotive and Industrial Battery Manufacturers), Naatbatt (the National Alliance for Advanced Technology Batteries), and BSW-Solar (German Solar Association).
For more information on ees Europe, please visit: www.ees-europe.com
ees Europe is organized by Solar Promotion GmbH, Pforzheim and Freiburg Wirtschaft Touristik und Messe GmbH & Co. KG (FWTM).
Featured Product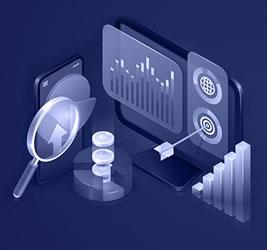 At Precedence Research we combine industry-leading insights with ground-breaking research techniques to help our clients successfully address their unique business challenges and achieve mission-critical goals. Our suite of services is designed to give tailwinds to businesses.