Built in the state of Bahia, the 254 MWp plant will be one of the worlds largest
Bologna, Italy - April 21, 2016: Enerray, owned by Seci Energia (Gruppo Industriale Maccaferri), one of Europes most active solar developers, is set to begin construction of Brazils largest solar installation, located in the city of Ituverava.

The 254 MWp solar plant, one of the largest in the world, will be located in the State of Bahia, in northeastern Brazil. The estimated annual energy production will be approximately 500 GWh and construction will be completed by the end of 2017. The photovoltaic panels will feature single-axis trackers to allow the modules to change positions during the day depending on the position of the sun to maximize output.
This is the largest solar power plant built by Enel Green Power and will help Brazil meet its rapidly growing electricity demand.
"We believe that Brazil, a country in which we have been working for more than 50 years, represents a great opportunity for more renewable power generation in the near future. In fact, it is a market that shows a very significant growth potential considering both mid and long range needs. Enerray intends to become a benchmark leader in this country in the renewable power sector. Building the largest solar plant in the country is an achievement that makes us very proud and shows how important Brazil is for our company," said Michele Scandellari, Enerrays CEO.
ABOUT Enerray
Established in 2006 and headed by its President Gaetano Maccaferri, SECI Energia is the sub-holding of the Maccaferri Industrial Group that focuses investments in companies operating in the energy sector. Through its subsidiaries - Powercrop in the biomass sector, Enerray in photovoltaics, Sebigas in biogas, Exergy in the field of energy recovery, as well as other entities in hydroelectric and wind energy - SECI Energia realizes technological diversification and distribution along many international markets thanks to experience and know-how of the group, implementing the technologies of renewable sources, from design to construction up to running and maintenance. SECI Energia closed 2014 with a turnover of 61 million Euros and 2015 has an estimated production value at over 163 million euro. www.seci-energia.com
Fully focused in photovoltaics since 2011, Enerray launched a very important internationalization process and, to date, has created more than 240 photovoltaic systems, including over 305 MWp under management, with 250 MWp installed, allowing a reduction in CO2 emissions of more than 200,000 tons per year. www.enerray.com
In 2014, Enerray founded Enerray do Brasil company, based in Jundiaì (SP).
Featured Product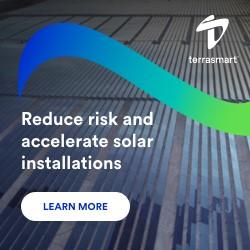 We push the limits in renewable energy, focusing on innovation to drive progress. Pioneering new solutions and ground-breaking technology, and smarter ways of working to make progress for our clients and the industry.