Breaks Ground on Process Improvement and Logistics Upgrades
Renewable Energy Group, Inc. (NASDAQ: REGI) celebrated the formal opening of the newest addition to its fleet of biorefineries Tuesday with a ribbon cutting at REG Madison and also announced upgrades to the plant.

REG leaders were joined by state and local business, government and community leaders for the ceremony recognizing the transition to REGs ownership of the 20-million gallon per year nameplate capacity biodiesel refinery formerly owned by Sanimax Energy.
"We are dedicated to producing cleaner, lower carbon intensity products and this celebration is another example of our commitment to environmental stewardship and energy security," said REG President & CEO Daniel Oh. "We are proud to be in the DeForest community and look forward to growing here."
The event also served as a groundbreaking for approximately $7 million of additional investment into the biorefinery. The upgrades include process improvements, a dedicated entrance for the plant, additional biodiesel storage and locker rooms for the team.
"These upgrades will allow the plant to run more efficiently and optimize our production and logistics capabilities," said Brad Albin, Vice President, Manufacturing.
DeForest business leaders expressed thanks for the Companys commitment to the area. "We are happy to welcome REG to the community and are excited that REG is investing in the plant and in the community," said Jeff Miller, Village of DeForest Trustee. "We look forward to a positive and growing partnership with REG."
REG now has 11 active North American biomass-based diesel refineries in seven states (Iowa (3), Illinois (2), Texas (2), Louisiana, Minnesota, Washington and Wisconsin (1 each)) with a combined nameplate production capacity of 452 million gallons. The company also has a majority ownership of German biodiesel producer Petrotecs two biorefineries.
About Renewable Energy Group
Renewable Energy Group, Inc. is a leading North American advanced biofuels producer and developer of renewable chemicals. REG utilizes a nationwide production, distribution and logistics system as part of an integrated value chain model to focus on converting natural fats, oils and greases into advanced biofuels and converting diverse feedstocks into renewable chemicals. With 12 active biorefineries across the country, research and development capabilities and a diverse and growing intellectual property portfolio, REG is committed to being a long-term leader in bio-based fuels and chemicals.
For more than a decade, REG has been a reliable supplier of advanced biofuels which meet or exceed ASTM quality specifications. REG sells REG-9000 biomass-based diesel to distributors so consumers can have cleaner burning fuels that help diversify the energy complex and increase energy security. REG-9000 biomass-based diesel is distributed in most states in the US. REG also markets ultra-low sulfur diesel and heating oil in the northeastern and midwestern US. For more information on REG visit our website at www.regi.com.
Featured Product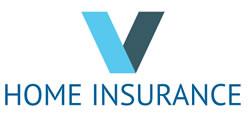 vHomeInsurance.com analyzes home insurance, climate and other environmental factors that impact insurance.