Strathcona Solar Initiatives completes rooftop photovoltaic system at marketing group in north Toronto; roof is leased by parent company Strathcona Energy Group for clean power generation under Feed-in-Tariff
Belleville (Ontario)—April 27, 2016. Strathcona Solar Initiatives, an Ontario based award-winning full-service integrator, recently completed the installation of a high-yielding 80-kilowatt rooftop PV system for the Trillium Sales Group in North York, Ontario.

The globally operating supplier of promotional gifts and merchandise established its 20,000 square feet head office at the North York location in 2010 from which the company is serving about 10,000 clients worldwide. In order to grow the thriving company further while staying price-competitive Trillium CEO Tom Greenberg was looking for reliable ways to create revenue through existing assets.
Now Mr. Greenberg is renting out the roof space of his headquarters to the Strathcona Energy Group (SEG) who is using the unobstructed area to generate 105,659 kilowatt hours of solar energy annually. This is enough power to supply ten households with electricity for one year and equals the amount of 73 metric tons of harmful carbon dioxide emissions being averted annually.
The system is contracted under Ontarios Feed-in-Tariff (FiT) with IESO, or Independent Electricity System Operator, who awards the system owner with a pre-set rate per kilowatt-hour generated for 20 years. In return SEG reimburses the Trillium Sales Group for the use of the space the 336 high-efficiency modules take up.
"We are extremely pleased with the project and the ease with which it allows us to add a solid revenue stream to our operations," says Tom Greenberg, the CEO of the Trillium Sales Group. "Being part of a clean energy initiative presents an exciting opportunity for us in the sense that we are investing in a sustainable future. Its a cause very close to our business model and philosophy."
Like for many other PV systems Strathcona designs and installs, the company is using Meteocontrols sophisticated WEBlog as an advanced monitoring platform and revenue-optimizing tool. WEBlog is equipped with a revenue grade meter and an inverter production monitor, and combines a host of other data, from satellite weather to temperature sensors, to deliver the most conclusive real-time portal and ensure maximum production over the lifetime of the system.
"We are really thrilled to be able to utilize the next-to-ideal roof space the Trillium Sales Group has provided us," CEO of Strathcona Energy Group Karl Hollett comments. "Its exciting to turn a densely populated area such as this with its vacant roof areas into clean energy power plants. Working with a leadership team like Trillium Sales Group who was excited to capitalize on a vital business asset that had not been used so far, is an extreme privilege."
About Strathcona Solar Initiatives — Full Service Solution
Strathcona Solar is an award-winning full service solutions provider located in Ontario that specializes in the design, installation, and maintenance of solar initiatives. Strathcona Solar provides client specific sales, engineering, as well as operational support for solar applications from high-yielding solar trackers to rooftop and ground-mount solar, solar pumps, and solar lights. All solutions are engineered using only the highest quality components from proven global partners. Strathcona Solar Initiatives is part of the Strathcona Energy Group (SEG) which specializes in providing vertically integrated solutions for the next generation of photovoltaics.
About Strathcona Energy Group - Making Energy Together
Founded in 2009, Strathcona Energy Group (SEG) is a highly diversified holding company based in Ontario, Canada that specializes in providing vertically integrated renewable energy solutions with locations in both Canada and the United States. Its current and wholly owned participants include multiple award-winning solar installer Strathcona Solar Initiatives (SSI) and modules manufacturer Strathcona Energy International (SEI).
About Trillium Sales Group
Trillium services the promotional marketing and giftware needs of more than 30,000 clients worldwide. With headquarters in Toronto and offices in New York, Fort Lauderdale, UK and mainland China, we employ close to 60 team members and have successfully established more than 1,000 supplier relationships domestically, as well as internationally. Our Toronto head office provides all resources necessary to service the full-cycle needs of our diverse client base.
Media Contact
Susanne F. Quinn, Head of Corporate Communications
Email: Susanne.Quinn@strathconaenergy.com
Phone: +1 (478) 230-3347
###
Featured Product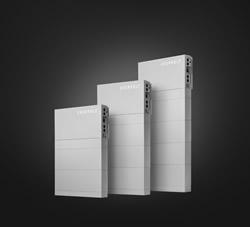 Offer homeowners best-in-class solar and energy storage in one money-saving bundle. Panasonic's new EverVolt™ Series modules come in 350W, 360W, 370W & 380W models and work seamlessly with their EverVolt battery storage - all warrantied by one of America's most trusted brands.