GE to Provide 220-Megawatt LV5 Series Solar Inverters to TSK
MADRID—May 4, 2016—The future of energy is green and full of promise. Government regulations around the globe and the recently concluded COP21 summit have set the tone clearer than ever. Among many initiatives, advanced technology plays a key role in enabling a greener and more affordable energy future.

GEs Power Conversion business (NYSE: GE) has recently signed a contract with TSK to provide 220-megawatt (MW) LV5 series 1,000-volt solar inverters and has established the possibility to expand the collaboration between both companies for future possible projects with the LV5 series solar inverters. GE and TSK have been strategic partners in the thermal power plant and wind businesses. The new deal expands the partnership into a new growing sector, the solar PV industry.
"It is imperative that we embrace the fast-growing renewables sectors, notably the solar PV sector. GE has been one of our long-term trusted partners and a reliable technology provider. We are excited to further strengthen our relationship by signing the 220-MW solar inverter deal. GEs solutions like this complement our commitment to sustainably drive the energy sectors in which we operate," said Alfonso Targhetta, procurement and subcontracting managing director, TSK
GEs liquid-cooled inverters are rated for outdoor use and have been conceived to deliver in the harshest of conditions imaginable.
"Were extremely proud of our relationship with TSK. Their trust in our technologies speaks volumes about GEs competence in the solar industry. Were confident about the abilities of our technology and remain open for further collaborations within the industry," said Francesco Falco, global sales leader, GEs Power Conversion business.
"In addition to technology innovation, GE can also provide financing, long-term service and digital solutions to help enable efficient solar farms. This is the example of the "GE Store," where GE businesses share knowledge and leverage each others strengths to deliver more valuable customer benefits," added Francesco.
GEs involvement in some of the biggest solar projects with key market players strengthens its position as a key technology enabler within the industry.
About GE
GE (NYSE: GE) is the worlds Digital Industrial Company, transforming industry with software-defined machines and solutions that are connected, responsive and predictive. GE is organized around a global exchange of knowledge, the "GE Store," through which each business shares and accesses the same technology, markets, structure and intellect. Each invention further fuels innovation and application across our industrial sectors. With people, services, technology and scale, GE delivers better outcomes for customers by speaking the language of industry. For more information, visit the company's website at www.ge.com.
About GE Energy Connections
GE Energy Connections designs and deploys industry-leading technologies that turn the world on. We transport, convert, automate and optimize energy to ensure we provide safe, efficient and reliable electrical power. Uniting all the resources and scale of the worlds first digital industrial company, we connect brilliant machines, grids, and systems to power utility, oil & gas, marine, mining and renewables customers, that keep our world running. www.GEEnergyConnections.com
About GE Power Conversion
GEs Power Conversion business, a business unit of GE Energy Connections, applies the science and systems of power conversion to help drive the electrification of the worlds energy infrastructure by designing and delivering advanced motor, drive and control technologies that evolve todays industrial processes for a cleaner, more productive future. Serving specialized sectors such as energy, marine, oil and gas, renewables and industry, through customized solutions and advanced technologies, GE Power Conversion partners with customers to maximize efficiency. To learn more, please visit: www.gepowerconversion.com
Featured Product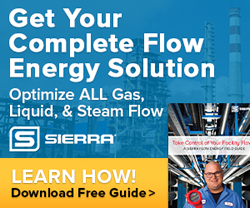 Download Flow Energy Guide - Written by Engineers For Engineers. Learn how to save on energy costs by optimizing your facility flows that impact costs like compressed air, natural gas, steam, and hot or chilled water.