BolySolar Post that will be showcased at Intersolar Munich and North America.
SANTA CLARA, Calif. & SHENZHEN, China--(BUSINESS WIRE)--Bolymedia Holdings Co. Ltd., a global high-tech company headquartered in Silicon Valley, is pleased to announce the companys first technology for renewable energy at Intersolar Munich, Germany on June 22-24, 2016 (Booth A1.220G) and also Intersolar North America (Booth #7349) on July 12-14, 2016 in San Francisco, California.

BolySolar is a complete set of solar system technologies aiming to provide the entire world with affordable renewable energy while solving the problems of energy and water shortages. At Intersolar Munich and North America, it will showcase its first prototype of BolySolar Concentrators, a concentration lens system specifically designed for solar energy applications.
The Magic Box is a versatile heat utilization device. Although all existing heat utilization devices can be used in the above system, the company is currently finalizing a new, advanced heat utilization device.
The BolySolar Post utilizes a reflective Fresnel lens to concentrate light into the focal area supported by the Post or any other support structures. Several additional configurations of the BolySolar Concentrators will be announced in the coming months.
"As more than 90% of the PV panels or parabolic/curved mirrors currently in use can be replaced with our flat glass or plastic reflective lenses, the cost of a solar system with the BolySolar Post configuration can be saved more than 50%," said Dr. Xiaoping Hu, President and CEO of Bolymedia. "BolySolar can achieve a minimum of 40% efficiency by using the highest efficiency PV panels and achieve greater than 60% efficiency with a serial combined use of PV panels and a thermal power device. This increases the utilization rate of the current solar systems by 300%-400%."
Besides, it can be configured to create useful by-products such as artificial fuel and desalinated water; it produces almost no light pollution, as the reflective lens confines light between the solar energy utilizer and reflective Fresnel lens; it is ideal for street lighting and roadside installations, especially where space is limited.
The BolySolar Post is the first product of the BolySolar Concentrators product line. It is anticipated that when BolySolar Concentrators and other technologies are fully implemented and utilized, the world can afford to run solely on renewable energy while enjoying the benefits of its by-products.
About Bolymedia Holdings Co. Ltd.
Bolymedia Holdings Co. Ltd. was established in 2002 from a restructured California company. The company has three subsidiary companies in California, Shenzhen and Hong Kong and has filed over 90 patents covering broad areas of Imaging and Clean Tech. The company has now 2 business divisions, Imaging & Solar Energy. Its mission is for the world to enjoy efficient solar energy systems that solves the problem of global warming and removes the burdens of todays energy struggles. For more information, please visit http://en.bolymedia.com/.
Featured Product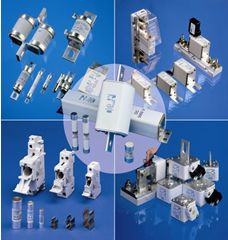 SIBA Fuses: your trusted source for all your circuit protection applications, from solar power to wind power. We are the world leaders in these applications and the most trusted name for your circuit protection needs. We have been working for over 70 years in semiconductor fuses, including ULTRA RAPID®, medium, and high voltage, standard European, miniatures, electronic fuses, and a wide range of DC rated fuses (24 VDC - 5000 VDC) for all types applications. We work with medium and high voltage fuses for protection of transformers, including submersibles, motors, medium and high voltage switchgear, compact substations, cable feeders, and high voltage capacitor circuits. New: Full line of PV UL Listed fuses and fuse holders. Contact us today for more information on our products and services.